March 2013
Mark Cugini
—
I meant to write a longer post about this, but then we were all in Boston and my car battery died, etc. But before all that, I was feeling pretty gassed about the new issue of Jellyfish, particularly this low-pressure system from nice guy Mike Krutel. Dig in and love the pants off it.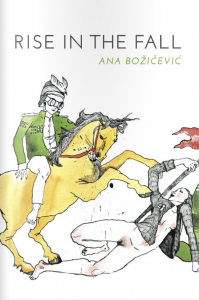 Rise in the Fall
by Ana Božičević
Images by Bianca Stone
Birds, LLC, March 2013
80 pages / $18  Buy from Birds, LLC
Mary (Feng Sun Chen) and I are sitting in a bar on Friday afternoon. We are simple about asking. We are asking: What the fuck is a sad poem? What the fuck is a joyful poem? Bettye LaVette is pushing into the air a version of "I'm Not the One" that I like better than the original by The Black Keys. Soot everywhere. "You think that I'm normal. / All these years / I'm just trying to warn you."
I go home and look the song up and find out Lavette is quoted. "I don't know what's he's [Dan Auerbach's] saying, but I'm saying don't fuck with me."
Sometimes a book of poems finds you, and you type out an email to your friend describing it as, "Now I have found the Winter of my Disco Tent." Ana Bozicevic's book, RISE IN THE FALL, pulls at how a woman might be when she has difficult and exhausting and hard things to write about. It pulls out at how she is a speaking, loving thing who must demand from us and and rub against us, despite the fact that she knows we still might miss it, that we might not hear her. (We're not great listeners.) Also, the book knows that can still be fun. Also, the book knows that she can die and come back and die and come back shooting out breath she made powerful herself.
The point is, it's words, and so's
death. Even in that silence
there's bird calls or meteors or something hurtling
through space: there's matter and light. I've seen it
through the theater of the trees and it was beautiful
It cut my eyes and I didn't even care.
-Death, Is All
Comments Off

on Rise in the Fall by Ana Božičević
March 25th, 2013 / 12:00 pm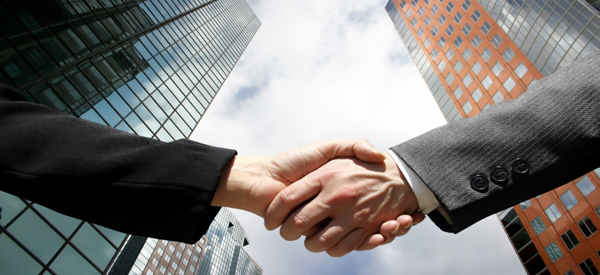 Hi, this post was in my drafts. For some reason I was too shy to post it. So it's old news as of like February 20. So sue me.
Naturally Dennis Johnson has some dreadful things to say about the Penguin Random House merger, calling it "one of the most important publishing and cultural stories of our lifetime." He points to the lack of coverage in the news as a big downplay, and the scandalous lack of government oversight as something that's hard not to see as a conspiracy.
The first page of André Schiffrin's The Business of Books discusses how, when Random House acquired AA Knopf in 1960, the DOJ started looking into the merger—until they realized that the combined companies would be worth only $15 million. Why'd they take an interest? Because it was front page news, which isn't the case anymore (though the combined value of Penguin Random is $3 billion). Why is this Times article, about the US regulator's approval of the merger, so short? READ MORE >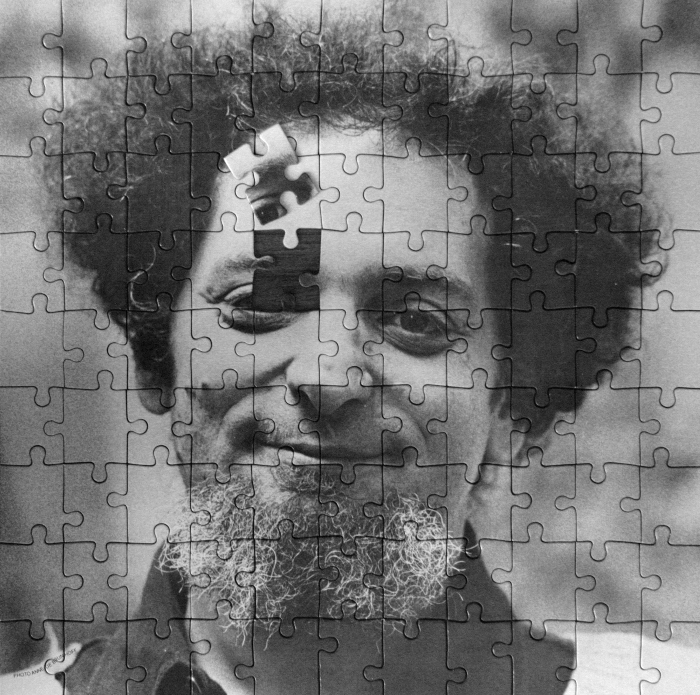 OK, back to this. In Part 1, I traced out how in conceptual art, the concept lies outside whatever artwork is produced—how, strictly speaking, the concept itself is the artwork, and whatever thingamabob the artist then uses the concept to go on to make (if anything) counts more as a record or a product of the originating concept. (This is according to the teachings of Sol LeWitt, as practiced by Kenneth Goldsmith.) Thus, we arrived at the following formulation:
Artist > Concept > Artwork (Record)
Now, I'm not going to argue that every conceptual artist on Planet Earth works according to this model. But LeWitt's prescription has proven influential, and continues to be revolutionary—because choosing to work with either a concept or a constraint will lead an artist down one of two very different paths. To see how this is the case, let's try defining what a constraint is, aided by the Puzzle Master himself, Georges Perec . . .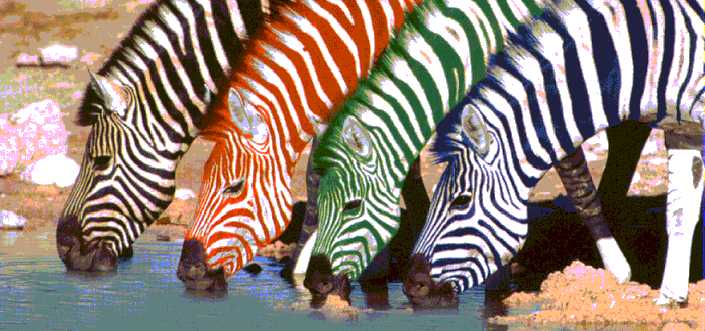 It starts with a crash. You do not see the crash. You hear it. You see the aftermath. Typical. A dead swan splayed over the hood of a white Ford Mercury. The first time I typed that, I typed Mercy. Different cars are very much different sorts of animals. Domesticated animals, of course. Crossbreeds. It is said that the different sorts of hominids did not, could not, cross. Put that in my zonkey's ass. The woman driving the car, who will be accused of taking mercury to procure an abortion, is named Bewick. The Mercury is no longer produced. You could say it is extinct. It was Ford's answer to the Buick, you could say it was a fake Buick, a car that would no longer be were it not for waning appeal among wealthy Chinese (the last Emperor drove one, so did my grandma). Rauschenberg was born in the same town as my mom. This scene, the first of A Zed & Two Noughts, looks like something he might have filmed in the sixties, if only he had combined his interests (visual & performance art) into film, the way he did with found objects, like his notorious American bald eagle (an animal that will be mentioned later in this film when a prostitute named Venus de Milo asks the zookeeper for the tail feathers of that bird in order to write a dirty story, the same zookeeper who will later threaten to tell the director of the zoo, who is in fact the director of the film, about the brothers bringing the dead dalmatian into the zoo because it is "an abomination"). But then Rauschenberg dealt with death in ways more conceptual, less actual. I remember riding in the back of my grandma's Buick because it had a passenger-side airbag. I remember carefully visualizing my death. I remember oak trees. The accident happens on Swan's Way. Way is one of the ten most common words in our language. Weeks ago, this surprised me. But it should not be surprising that the journey is more popular than the destination. We're a restless race. We want tiggers in our tanks & Michael Nyman to speed up & O will he!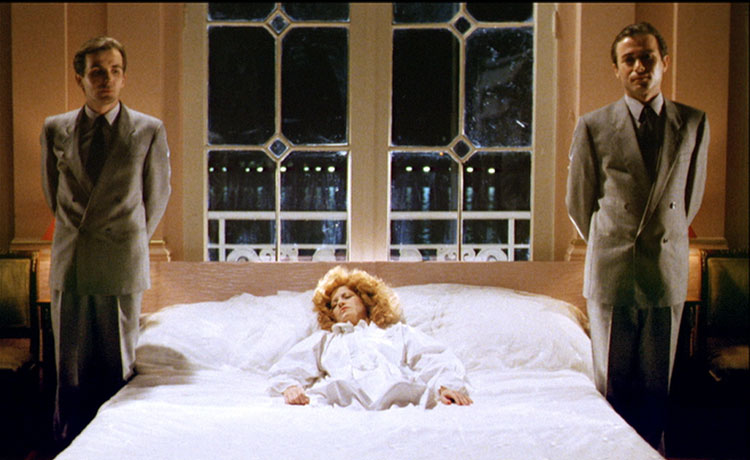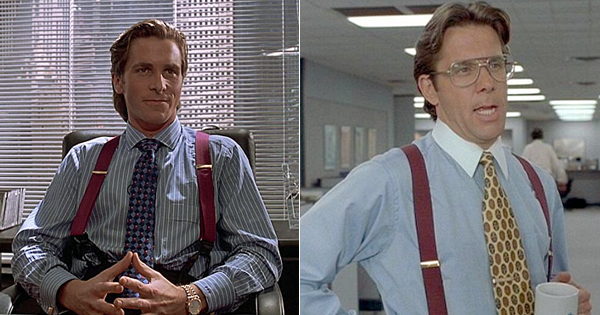 I once temped in the "equity research" department of a large investment firm. I had to be there at 6:30AM PST, given that markets open at 9:30AM EST in New York. Seeing the sunrise from the train felt romantic, the graffiti scratched windows cutting the sun. Daily fluctuations in the market function as a myth; the only two numbers that count are how much you buy and sell, the latter in theory exponential to the former. The gentlemen for whom I worked — my entire job consisted of printing out stock reports and making binders out of them — were all younger than me, with better educations, abs, and weekend plans. They kept me at a cordial distance yet treated me with intuitive bro code sympathy. I exuded humiliation, hiding whatever morose novel I was reading. Short of inviting me to lunch, they asked if I wanted the leftover fries upon their return. Greasy fingered and self-loathing, I printed the fuck out of various stocks — whose sudden peaks and valleys told the bipolar story of our free market — while eavesdropping on tales of roughly coordinated fellatio in sports cars during metered parking. A quarter buys diminishing time, guaranteeing itself business again. I wondered who these women were, their red lipstick further deepened by a $24 dollar glass of Côtes du Rhône seeming as blood under a sole candle flame wavering inside glass. And this is just happy hour.