Ariana Reines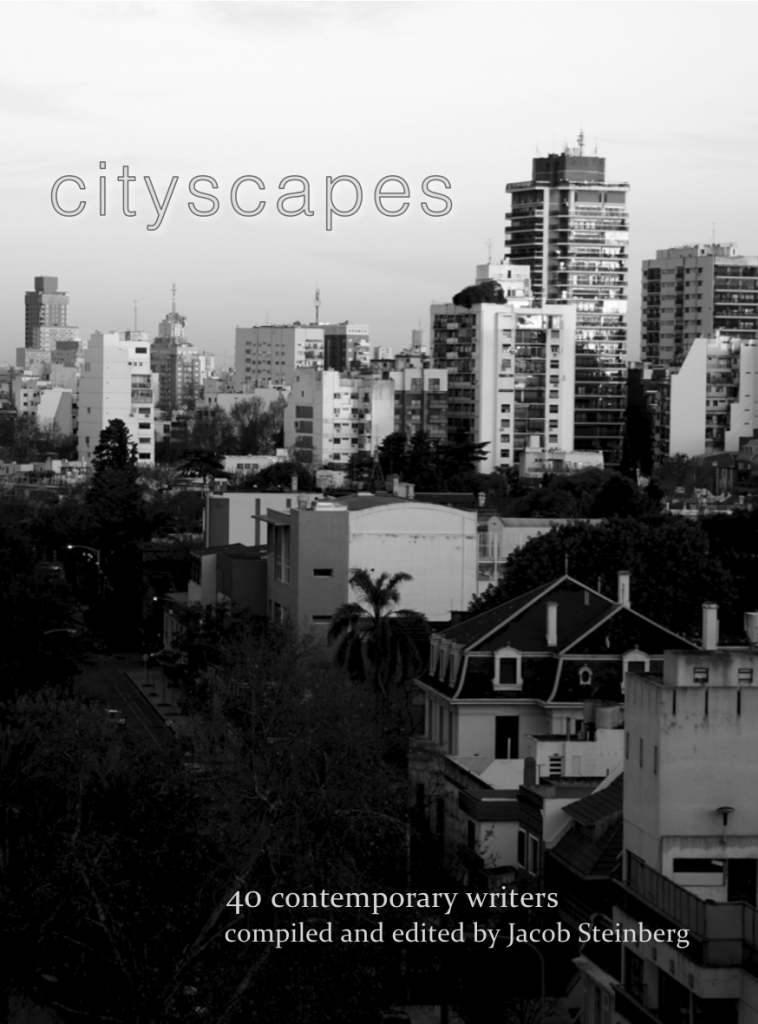 Cityscapes / Jacob Steinberg Prologue
Cityscapes was edited by Jacob Steinberg. Jacob goes to NYU (does he still go to NYU?). I remember he used to bro-down with Spencer Madsen and one time they did a Ustream from the beach in Florida or something. I've been in many Tinychats with Jacob. I like him.
Jacob mentions Julio Cortazar in his prologue. We're both fans of Cortazar and of Clarice Lispector, not that those are rare people to be fans of, but I feel as if we've e-bonded over being into those authors. Jacob asked me to be in this but my piece wasn't really about Chicago particularly. Took place on the internet.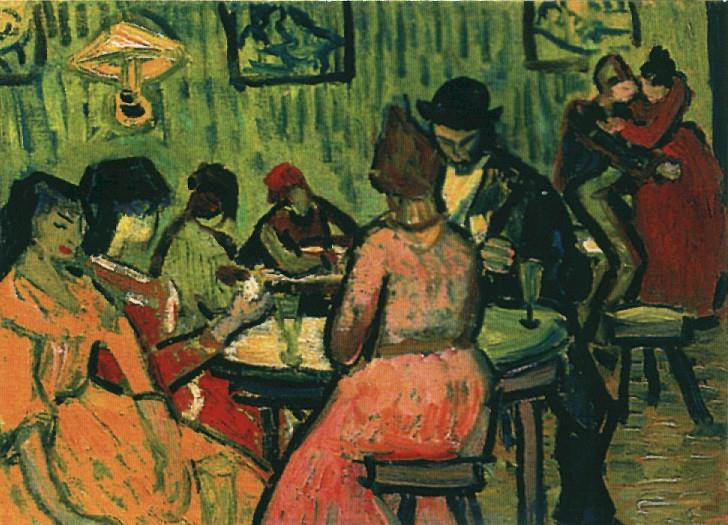 On Sunday there will be a Poetry Brothel.
It will be held in The Back Room at 102 Norfolk Street, which is in the Lower East Side.
The Brothel will start at 8 and end at 1.
There will be masks, music, tarot readings (which I don't believe in, but still), burlesque, magic, and lots of poetry.
All guests may purchase private readings with the poets, which include the splendidly shrill Dorothea Lasky and the plucky Harlem princess Jennier Tamayo. Also available for a private reading is Carina Finn (the East Village princess behind The Bratty Poets), Ariana Reines (if you haven't read Mercury then you don't have proper priorities), myself (Ann Romney 2012!), and lots more.
Throughout the evening, each poet will also give a public reading.
Please come and support poetry that is theatrical and fabulous.
Stephanie Berger is the madame of The Brothel. This is what she looks like: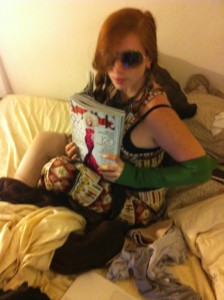 For further information or to purchase tickets in advance please click here.
Last week's New Yorker (3/12) covers the Whitney Biennial. One passage that caught my eye:
"See, for instance, Gisèle Vienne's mechanized boy mannequin wielding a hand puppet, with a chilling soundtrack by the Los Angeles poet and novelist Dennis Cooper. 'I'm not dead,' the boy muses, 'unless this is death.' The sinister-voiced, twitching puppet comments on things that the boy imagines, in what sounds like a game of exquisite cadaver: 'decapitated head upon severed arms upon mutilated trunk-like logs and branches in a fireplace.'
'Because I said so is the fairly witless way most images get you to look at them,' the poet and performer Ariana Reines writes in an essay that complements, rather than addresses, the grotesque montage photographs and assemblages, satirizing high fashion, by the artist who styles herself K8 Hardy."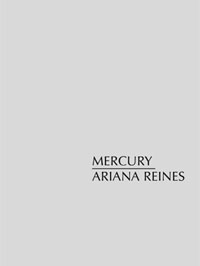 Mercury
by Ariana Reines
Fence Books, 2011
128 pages  / $16.95  Buy From Fence
Three falls ago, I was in one of my first legit poetry workshops (that particular workshop during which I realized that poetry was going to be one of those things that would be part of my life for forever, like Lyme Disease or an eating disorder) and I was freaking out about being a girl and wanting to write a particular kind of poem and feeling that I wasn't allowed to do so. My professor, who was/is this very wise man, a carpenter as well as a poet and probably a prophet of some kind, told me I might be interested in reading Ariana Reines. Since I was at the time a very eager and diligent student I went to my room and read every one of her poems I could find online, and as it was right before Christmas I sent my mom the following e-mail that night:
re: christmas list
Carina Finn
11/30/09
to Debra, debiallied
Also every book ever written by Ariana Reines instead of just the one. There aren't that many and they aren't the expensive because she's only 26. In fact there are only two, Coeur de Lion and The Cow, three if you count her translation of My Heart Laid Bare by Baudelaire which I would also enjoy. Feel free to pass this along to anyone you know who's in the market for a Christmas present for me. Those books are now the most important things on my list because they are the most important books that have been written in a very long time.
Because my mother has always bought me any book I have asked for without question, I did get these books for Christmas and I spent all of winter break that year reading them and re-reading them. Since then, because of a lot of happy cosmic circumstances, I've had the chance to read her work in graduate classes, write about it, see Ariana read it, and talk to her about it. What follows is a rendition of Facebook messages and e-mails between Ariana and me about her new book, Mercury, which was just released by Fence Books and can be purchased here.
I heard Dodie Bellamy use the terms "emotional porn" and "operatic suffering" recently on her blog and I love that. I recently wrote on my blog about "emotional excess" in relation to the films of Andrzej Żuławski, and I've just been thinking–I love things that are flamboyantly and unapologetically emotional. It makes me think of teenagers. Since crossing over into my 20s, I look at teenagers and feel kind of embarrassed for them. They lack emotional filters. They're so direct about their suffering. They're making themselves look pathetic. But really–I kind of envy them, their lack of restraint. It must be really freeing to be that open without feeling the urge to censor yourself.
When I was in high school, I used to call a certain type of girl a "Plath Girl." For me, the Plath Girl was white, upper-middle class, educated, a perfectionist, melodramatic, mean, and incapable of feeling joy. I guess I still used this term in college…isn't that fucked up? This is my therapeutic admission of my fucked-upness. Yes, now I remember. There was a girl I thought was cute and I asked her on a date. She always wore black eyeliner and had a Virginia Woolf tattoo. I thought we could go to the airport and watch the planes take off but she was like, why don't you just come to my room? When I went to her room, she did lines of coke off her desk while ranting about how much she hated everyone, how depressed she was at school, and before I knew it, she had left me so she could hang with other people. When my friends asked me about the date, I think I just said, "turns out she's quite the Plath Girl." (But was this an incorrect categorization? Did the tattoo mean she was actually a Woolf Girl?) Really, I think the Plath Girl is kind of sexy. She has direct access to her emotions and isn't ashamed to show her bitterness or depression. (I am also involuntarily turned on by emotionally volatile people that can sometimes be cold to me. Perhaps it is a masochistic impulse.) There is certainly a performative element that pervades this kind of outward display of emotion, but that doesn't mean it's just some stupid act.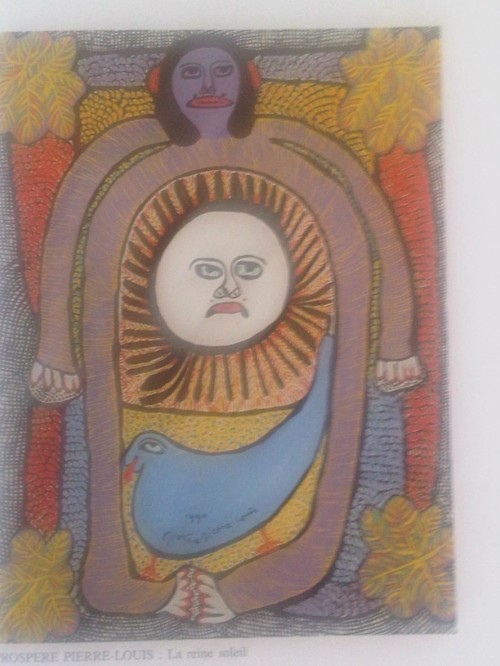 [Regular readers might recall that back in March, Ariana Reines was trying to raise some money to send herself to Haiti as a translator for a group of trauma clinicians. We helped her, and then checked back in a month later. Today we've got something very special- over the approximately five pages that follow, Ariana offers an original piece of nonfiction, two paragraphs of journalism, a reading list, an explanation of WHAT [SHE] DID, an appendix, and some links. You can download THE FROWNING SUN as a .pdf, or click through and read it all here on the site.  – JT ]
.
THE FROWNING SUN
One day two years ago I was drunk and angrily fucked my boyfriend while the movie Divine Horsemen: The Living Gods of Haiti played on ubuweb with the volume turned up loud. Eight months ago, that boyfriend found my subsequent boyfriend in bed with me and beat him severely in the head, screaming "You fucking rapist". Now the former is married and the latter is far away.
While I was in Haiti, about five weeks ago, the man I referred to above as "my boyfriend," "that boyfriend," and "the former" got shot in the stomach by a neighbor in what the internet reported as a "dispute over a dog." I hope he is alright and can continue to eat spicy foods, which he enjoys, and that his career of violence, like mine, is at an end.
Evelyn Hampton
—
"I FEEL THAT THE BEAUTY OF FORMS OBSCURES THE NULLITY THEY CHOREOGRAPH OR ENCHANT.  I FEEL THAT THE NULLITY IS NOT THE SPACE AGAINST WHICH THE BEAUTY OF FORMS IS A FACT BUT THAT THE BEAUTY OF FORMS IS THE NULLITY ITSELF, TRANSMOGRIFIED, AND I FEAR THIS."