Search results for joshua cohen.
More info here. The book is good, very very good. Buy it.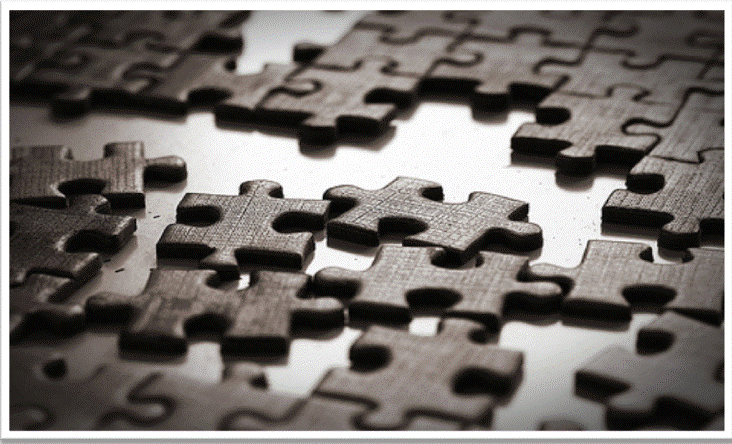 I read the massive whole of Joshua Cohen's WITZ thinking, "I can't finish this" and I did and it didn't finish me, though I thought it might and I came out of it with some collateral damage. A book can't finish you.  The intention of WITZ was an end to Jewish kitsch, and you can't know if that end was achieved, though Mr. Cohen flattened every stereotype with his hammer prose until all the Catskills punch lines were burned away at the end of that tortuous final passage, issuing to the air like crematory smoke and now, you can't make those jokes anymore. So maybe he did it. Phillip Roth, king of Jewish kitsch, writes about polio and geezer sex fantasies now. Who knows what Woody Allen is up to.
I read a paragraph of his in the Paris Review, a lyrical wonder about German art students on bicycles and thought and still think, "You can't write a better paragraph than that," and so far, nobody has.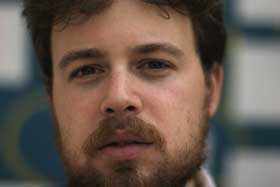 This month saw the release of Joshua Cohen's latest novel Witz, an 824 page monster of language from Dalkey Archive. The book focuses on the occasion of the plague-death of all the world's Jews, save one, Benjamin Israelien, who in his newfound cultural superstardom becomes an object of replication, then becomes the hunted. Beyond the plot, Witz is enormously powerful for its invention, its sound, its complex rhythms. Each paragraph and sentence alone is an orchestral thing, which in the larger context, and in the locomotion of the brutal, beautiful and often hilarious plot's rising, becomes easily one of the more courageous and stunning outfits in the last at least dozen years of publishing.
Last week or so I spent a few days emailing back and forth with Joshua about the book, his process and influences, faith, language, and the like.
Bridge & Tunnel (& Tunnel & Bridge)
by Joshua Cohen
66 pages. Tape-bound
$5.00 (Just released — order here!!!)
A man performs the role of the Sun in a bit of modern choregraphy, and a young ballerina ruins a dinner party with one violent sneeze. A painter paints paintings of walls and hires a painter to paint onto a wall. Some lifestories get rejected. Some stalkers get stalked. Here, for you: twelve stories, to be read as they were written—on the bridge, in the tunnel, in the bus, on the train.
Here's an excerpt:
from Bridge & Tunnel (& Tunnel & Bridge)
"WHEN WE STOPPED SAYING WE WERE GOING TO MOVE OUT OF THE CITY"

When we stopped saying we were going to move out of the city, we had:

nothing to talk about at parties, nothing to talk about on the train, nothing to talk about to my aunt, nothing to talk about to her parents, nothing to talk about over pizza, nothing to talk about over good but insufferable sushi, nothing to talk about on the corner of Canal Street & Centre, nothing to talk about at jury duty, nothing to talk about in the bathroom at the theater before a movie began. When the bun place closed. The midnight movie theater in Midtown. When there was nothing to do in Midtown. No point to go. When the deli that pastramitized its own meats shut down, too. I really liked that bun place. When we stopped saying we were going to move out of the city, we became more bearable (we had to be). But, speaking just for me, more depressed.