Fence
Blake Butler
—
Fence is looking for a new poetry editor to join its current three editors (Katy Lederer, Charles Valle, Max Winter), who all report to editor Rebecca Wolff. Responsibilities include: Vetting approximately 500 submissions per year through an electronic submissions manager; participating in group editorial meetings (online and/or in person); sporadic soliciting; correspondence with accepted poets and with Fencemanagement. This position is unpaid. A two-year commitment is required. Interested parties should send a six-page writing sample, resume, and letter of interest to associate editor Colie Collen at: iwannabeyourpoetryeditor@gmail.com. Women and persons of color are strongly encouraged to apply.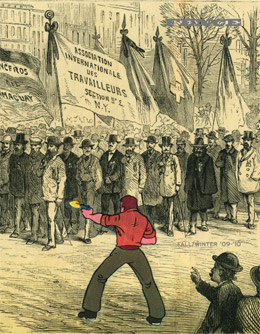 Finally having got a hold of the beautiful latest issue of Fence, I was struck–[before being struck by the words of the pieces, as usual, and by their new colored layout on the page in this issue in a combo of blue/black/gray that I wish more publications would take on]–in reading Rebecca Wolff's editor's note. The note concerns itself mainly with an email that she received about an announcement for Brandon Downing's brand new, and by and large tough to nail down, Lake Antiquity.
The emailer was bitching at Ms. Wolff for calling the book 'indescribable' and then simultaneously going on to try to describe it. The emailer apparently thought the book wasn't as indescribable as she thought it was, and gave his take on how she should have described it. Bitching at her for being in awe of something, and not knowing exactly how to say why. She responds and then takes the consideration of the person's email as a chance to open up the consideration of her editorial stance, which struck me as so right and crucial that I am going to copy the heart of it right here:
As a publisher, I often find myself in the position of ushering texts into the world that are, frankly, over my head in terms of their erudition or the richness of the literary-historical medium in which they grew–most of the poets I publish have read more than I have, and my appreciation of their work is made up of some combination of savvy ("this work is smart, and, in its position in the literary landscape, is something I feel comfortable being connected to"), curiosity ("I will learn something through the process of putting this book out in the world"), and whatever one calls the kind of literary/aesthetic appreciation that happens DESPITE or IN SPITE OF a kind of glancing or even glib awareness of the aforementioned richesses.
Thank god. A publisher of renown, with a backlog of amazing publications, who understands and can be plain about the idea that an editor, publisher, whoever, need not understand the full breadth or even the full context of the body of work they help bring into the light–beyond simply knowing that it is something of power, worth spreading. If there is anything that plagues the magazine and book publishing industry, it is too wide a margin of people denying that which they do not understand, or can encapsulate, and thereby disallowing themselves to be altered or even expanded by the work, in working harder at it, in letting it open up around them. Is this not what we read for? Is this not what we write for? Are books just another mode of entertainment, continuity, or are they meant to do something more?
This is why many magazines are dying. In something as often ephemeral as an issue of a magazine, why shouldn't more chances be taken? In something as historically struck as publishing a book, why shouldn't it be something that lives beyond its grasp? So many magazines and publishers fail financially because first they fail to enthrall, because their contents are bound in breadth enough that they are forced to compete for attention by things like movies, and often wheel around the elements that make text capable of approaching, creating space untouchable by another medium.
If only more editors would be more frank and open and willing to open the gates some, to smudge lines and make things that we can take beyond mere emotional responses and momentary pleasures, and instead create a body that more often interacts on the level of the unnamable, the waking, the eat. The day there are no objects left that we do not understand is the day we begin only ever getting smaller, dumber. Bodies in a stall.
>>>>>> Intuition over containment.
>>>>>>> Prowess over cake.
>>>>>>>>>>> Resonance over immediacy.
>>>>>>>>> 'What the fuck' over 'Oh, neat.'
Pick up the new issue to read the thing in full, it's worth the price alone, not to mention a ton of other magick words.
Bravo Rebecca. I want to have your kind of fun, too.
Blake Butler
—
Johannes Göransson has posted an excerpt of Joyelle McSweeney's lecture on Bataille, Bolano, and Garland at his blog: the rest, as well as the fantastic full panel, is still available in the current Fence. "And they all spread from the same womb, the same womb or entrails, and their high fashion, their cloaks and adorned, bulletproof ghost shirts, cover over it until it can't."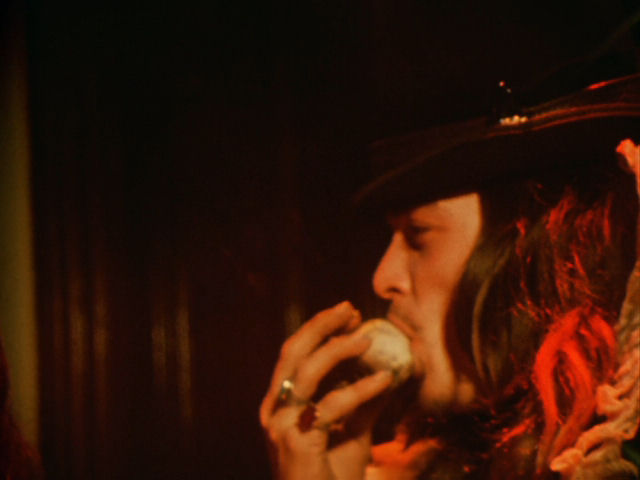 I've heard / been asked a lot about the concept of 'heart' lately, and last night I couldn't sleep. So here:
1. Writing your heart out to me does not express heart. What expresses heart is the well wrought idea, sentence, conception. I, a reader, care because you care, and how the saying is said shows. If you could not take the time to say something to me in a way I might remember, I will not remember. Misconstruing a subject matter as 'human' only goes so far, which is, often, not far at all. I can always go outside.
2. The reader can always go outside. The question is not 'Why are you telling me this?' but 'In what way are you saying this that would make me extricate this now from anything anyone before or after you has ever said?'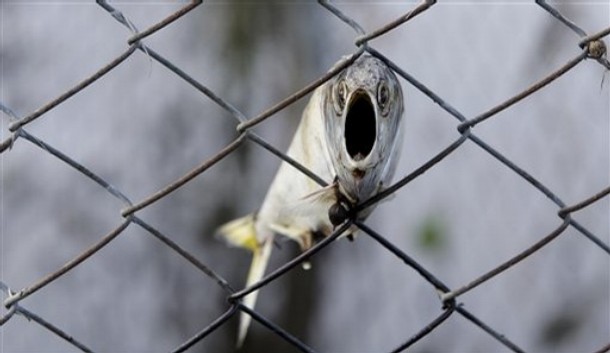 In my email from Fence:
Dear Friend,

This year, give the gift of Fence.

Subscribe a friend (http://www.fence.fenceportal.org/subscribe.html) and we'll send a gift-wrapped issue with a card indicating this is a present from you. We'll even use your return address so they'll never guess what's in the package.

$17 = one year
$30 = two years
$300 = a lifetime of Fence

Make sure to write "gift" in the "Special Instructions" field of our merchant interface, in the Shipping Address section.

It's fast, easy, and cheap, and we promise to get it there in time, if you subscribe by 5 pm on December 17th. (http://www.fence.fenceportal.org/subscribe.html)
Secret Santas, do work.
Uncategorized /
56 Comments
December 15th, 2008 / 5:33 pm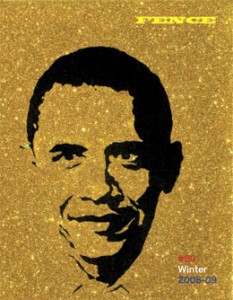 If you didn't get enough of Barack Obama in the past few weeks, well, it's your lucky day because the man himself is on the cover of the new Winter issue of poetry/fiction/essay lit mag FENCE. 
I like Obama.  I'm just not sure why he's on the cover of FENCE.  Maybe it's a political issue, but it doesn't look that way. 
Since FENCE moved and teamed up with SUNY ALBANY I've seen the mag take a nose-dive. 
Still, I'm interested in every issue.  It's just not the same.  Maybe it's the university connection that bothers me.  Or that the content has seemed to suffer.  I'm sure there is some solid work in this issue — I've especially interested in the work by Brandon Shimoda who I've been reading online and being blown away by.
But I do find it strange that a SUNY Professor (Edward Schwarzchild) is included in the issue.  Maybe this isn't such a big deal.  Maybe other university journals include their own staff?
FENCE always seems to catch my interest no matter what they are doing.  You can stay up-to-date by checking out the FENCE PORTAL BLOG.
Uncategorized /
20 Comments
November 12th, 2008 / 12:16 pm