orson welles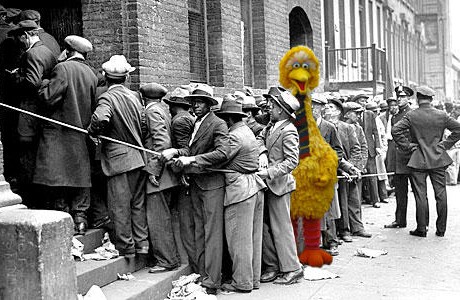 David Fishkind recently asked "Are You Afraid of Politics?", and a lot of people, myself included, chimed in. Since then I've realized I have much more to say on the subject.
I normally don't think of politics in Democrat/Republican/presidential election terms. I'm registered as an independent, and I prefer to live my politics on a daily basis—which is why I don't drive, buy organic food when I can, and support local businesses run by people I know, etc. But it would be damn foolish of me to not recognize that "the political is personal" (to invert a phrase), and that the gentle people elected to the state and federal levels regularly impact both my daily life and my career as a writer. Specifically: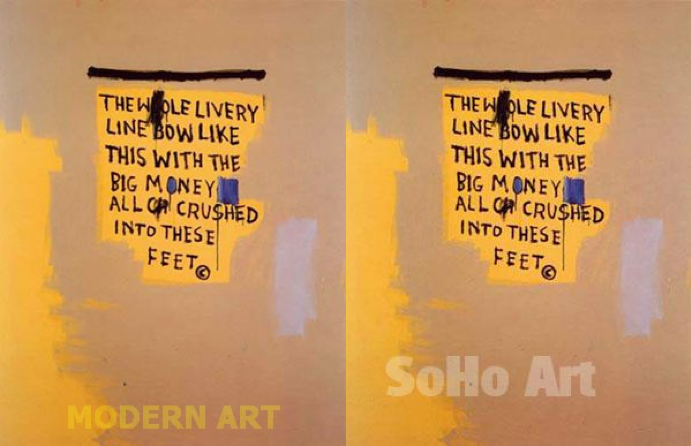 If one were so inclined, one could buy The Whole Livery Line, 1987, by "Jean-Michel-Basquiat [sic] faithfully recreated by hand using the finest art quality linen canvas and Winsor and Newton oil paints" for just $255 from either of these companies – judging from the templates, presumably run by the same "on the fringes of legality ethics" mo-fos. I wonder if people will openly sell forgeries of Rammellzee pieces in ten or fifteen years, when people realize, maybe, that he was, like, really important, and dead. Probably not.
Blockquotes excerpted from Susan Sontag's "Notes on Camp," dedicated to Oscar Wilde.
httpv://www.youtube.com/watch?v=Nvxwf1jxdaM
And in ever so slightly better times…
httpv://www.youtube.com/watch?v=V14PfDDwxlE
Hope everybody is fatter now. Crawling back into the void this week, last night rewatched most of Orson Welles's last completed feature film, F for Fake, a documentary about fakes and fakers, which in itself does a little trickery and deceit, making a nice little cakebox of weird. Criterion put it out a couple years ago, but it's also now on YouTube in a few pieces. Here's part one, then follow the links…