sam lipsyte

It's like this: you're working for a potentially—fuck it, most likely—criminal enterprise, morally criminal if not legally, and details start to coalesce as a guide that saves you from the impending organizational explosion.
I began to feel the details swarm in my first official meeting as LPL's VP of SEBA. We were in the offices of a major… bottled product conglomerate. The receiving executives were young, fresh faced, their dumb smiles free of the shitjargon that was to blast out of Pontius's mouth when given some nod, the masochistic invitation to pitch. At this point, if you can't tell, I'm starting to hate myself.
"The brandlandish—but true!—claims your previous executive product development team failed to recognize have come around—luckily for [COMPANY NAME REDACTED]— and I praise you infamous men for giving it a second look," Pontius began, advancing past the slide with long-necked giraffe I'd come to loathe.
"The era of terroir tap water is about to begin. You can either claim to own their flavorful pipes, or lose out to your competitors. Who will bottle nether-regions of Brooklyn? Who the Western Addition of San Francisco, The Missionary District? Gentlemen. You already own the glass, you own the distribution… now own the tasting notes for America's nuanced tap-water economy!"
He advanced the slide again, and the precious mock-ups (hand-drawn?) of "The Taste of America" bottles appeared on the flatscreen.
It is very hard not to palm one's face in a meeting like this. And this was just one of many. READ MORE >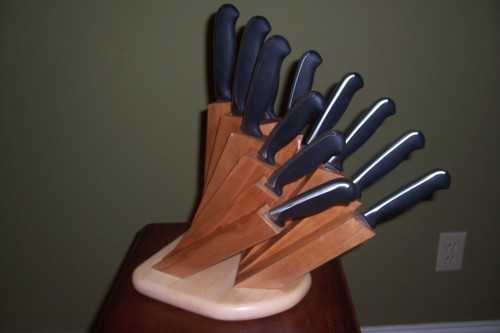 I help to edit one magazine and I am the co-editor of another and I am not sure yet how one organizes such a thing, probably because I haven't had to actually do it myself yet. The best analogue I know is mix CD's, which I do make often, and about which I have many specific and strongly held opinions. What goes first in a mix CD? Well you want to put the strongest track first, but here "strongest" has a pretty specific meaning. It should probably be a pretty short song. It should be something with an impeccable sense of rhythm. It should be unbelievably entertaining, charismatic. It should leave the listener, though, with a certain yearning, a hunger for more. And it should also, at the same time, promise more. It should also perhaps be, as an opening gambit, unexpected, surprising. You don't use the first track from someone else's album, you probably don't use the single. Some of these rules have easy analogues in literary magazines. Some do not.
Blake Butler
—
Don't forget: Tomorrow, Thursday May 27 at 9 PM Eastern (6 on the west coast) the amazing Sam Lipsyte will be doing a live streaming reading here on HTMLGIANT, from his new book The Ask, followed by a q/a. Please help us spread the word!
Comments Off

on LG5 Sam Lipsyte!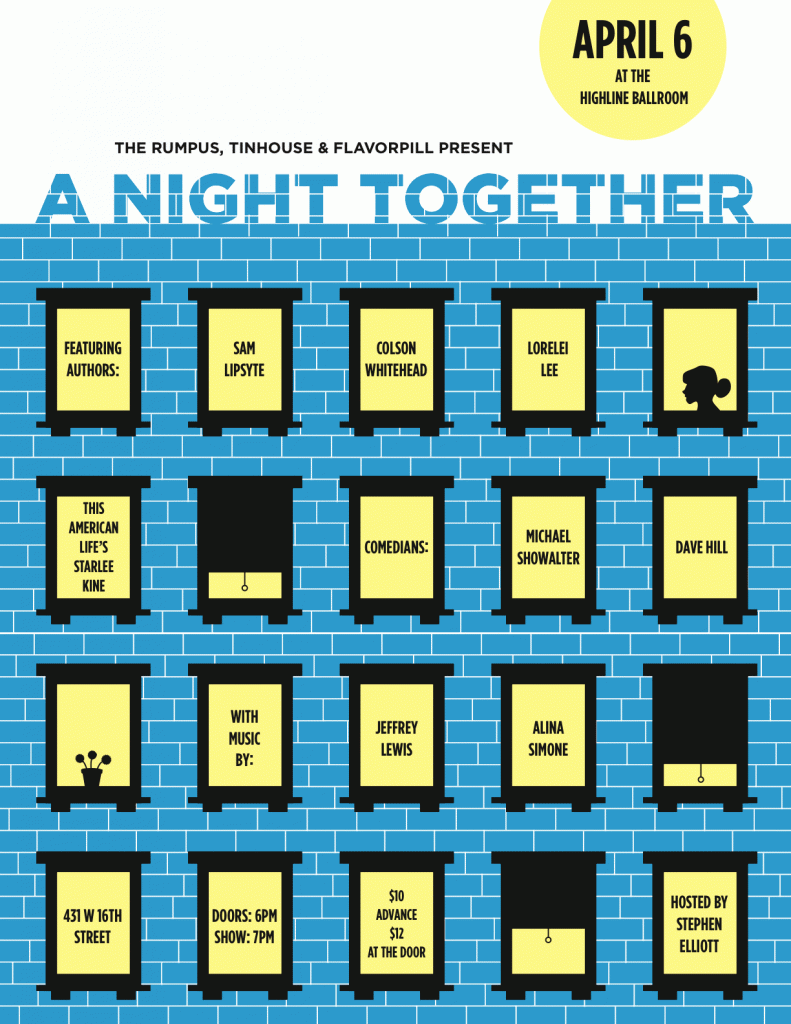 If you live in NY, you should not miss this. Look at that! Also, just announced, there will also be a first ever reading from the Sam Lipsyte Creative Ensemble.
The Rumpus folks have offered to give away a pair of tickets to a random Giant reader. If you live in town and can make it, comment and we'll draw at random someone on Friday evening to get the goods.
Otherwise, tickets can be gathered here: http://www.highlineballroom.com/bio.php?id=1403
Matthew Simmons
—
You can read with Sam Lipsyte at a Rumpus event. All you have to do is write a piece of prose that uses a sentence from Sam's new—completely awesome—novel, The Ask.
Matthew Simmons
—
Sam Lipsyte interview by Paul Constant of The Stranger. It's a good one. Q: This book in particular felt Elkinish to me. And I was wondering if you were thinking about him a lot when you were writing… A: Well, I think that his example is always with me. The notion of doing it with language—whatever you're trying to do—of doing it with language and the example he set with his books is always with me. If you are in Seattle, Sam Lipsyte will be reading tonight at Neptune Coffee.
[The Tyrant writes in with thoughts on one of our most anticipated books of the year, Sam Lipsyte's The Ask. Here's Gian… – BB]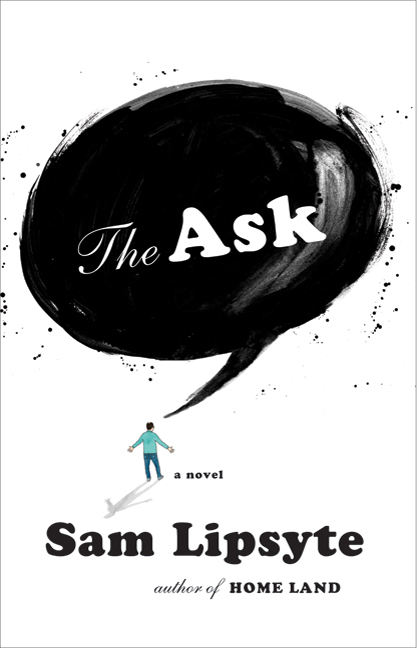 You got the new Lipsyte yet?  That's weird. Why not? You bought what instead?  No you didn't. Really? You really bought that? Were you Ex-Lax/Tampax-embarrassed at the counter when you bought that? You must have been.  I wish I could have seen you there holding that stupid, stupid book. I wish I were behind you in line so I could've coughed all over you, said excuse me, then started up a conversation about the book you were getting ready to buy.  I'd say I hadn't heard much about the author (a lie) and then I'd ask if you knew anything about them. I'd laugh and laugh (on the inside). Then I'd ask why out of all these books are you buying this one.  You will probably have called over security by now so, hey, I'll back off. But really. You shouldn't have bought that. Take it back.  Trade it in for The Ask (can you even do that with books?).
Joking partly-aside, I'm sure whatever new book you bought is just great (I'm just trying out some dickish) but why not get another one?  Venus Drive, Sam's first book, was a huge one for me.  I think I read DFW mention it somewhere, so I bought it, read it, fucking loved it, googled Sam, and that led me to an interview where he not only mentioned Lutz and Kimball and Michel but also Paley, Elkin, and Hannah, who were also unknown to me at the time. And it just snowballed from there. I had always just read "classics" up to that point, but paid closer attention to Faulkner and Conrad (both still my top major dudes). Sam was like my gateway drug to good indie-lit. And now I'm strapped in, begging like a bad kid, sucking anything they make me suck for the rare new good stuff.
Although I prefer Sam's short stories to his novels (and this could be purely sentimental), The Ask is fantastic. Better than Home Land?  Yes, in its way. Better than The Subject Steve? That depends. There is so much gorgeous shit in that one. How it got overlooked is fucking confounding. How Sam can keep great humor so close to this Old World romantic poetry should be noticed more than it has been.  Like right here, when he's fucking the cripple in The Subject Steve, he writes, "Compensation is not the word for what Renee does with her hands and her mouth to triumph over her dead half. I've discovered marooned colonies of feeling down there, too. We'll lie under moonlight for hours, tell jokes, sing jingles, make puppets of our private parts. I'll kiss her breasts, kiss the blue vein in one of them that must flow to her heart, a quiet river running through a church."
That there is the shit I love love love.