shane jones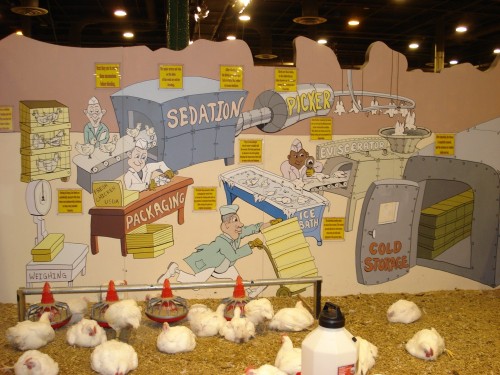 Justin Dobbs tipped us off that The Rumpus had published last week a nice review of Shane Jones' Light Boxes. Jovanovic writes:
Jones makes use of ambiguity and possibility in the fabulist tradition of Gabriel García Márquez, but Light Boxes should not be considered a magic-realist novel. The sidereal reality of Thaddeus and The Solution is not simply one where magical elements are introduced into ordinary settings, like the man vomiting rabbits into flowerpots in Julio Cortázar's "Letter to a Young Lady in Paris" (though Thaddeus does vomit ice cubes)—in Jones's novel there are few touchstones to the world as we know it. Light Boxes partakes in the traditions of folklore, archetypal myth, and oral history, a pedigree reflected in its images and descriptions. Clouds have legs and shoulders. They are shaped like a hand and can fall apart like wet paper.
Dobbs' email reminds me that I need to read The Rumpus more, because likely I'll find good stuff over there, such as this blog post by Deb Olin Unferth on Stanley Crawford's The Log of the S.S. the Mrs. Unguentine.
If I had to make a small, partial statement here about book reviewing, I'd say this: I find that the most effective reviews (those that affect me most, I mean) tend to be the reviews that make me remember how much I enjoyed reading a certain book (for some reason, I rarely read reviews of books I haven't yet read?). And I'm using 'reviews' here in the loosest sense. Jovanovic's review and Unferth's blog post both do this. I enjoy reading another's telling of his or her experience of a book and I enjoy the connections that telling ignites in my head.
Is this a stupidly simple appreciation of book reviews? Probably.
what the fuck mang? am i typing in the wrong address? shane jones, no longer blogging? does this mean no longer writing? no longer blogging but still writing is ok. no longer blogging and no longer writing sucks the water out of shit and boils it mang. say it ain't so shane. after reading light boxes and an excerpt from the failure six , i would be genuinely bummed if this were true. it's like, fuck.  then again, who doesn't think about deleting his/her blog and just running into the woods forever.
What I could see happening has happened: satirical Haut or Not entrees — and from whom other than 'TTB' aka 'Two Tears Boye,' from Jaguar Uprising Press. (Circa 07-08 TTB and his partner Golden Bear were lamented/admired for their satirical takes on Bear Parade titles.) TTB writes this:
Hi, My name is jimmy chen. I wuz wundering if u could review my current reads bookcase on yur super duper website thingy! THANKS A BUNDLE!! hehe lol.
Empathetic satire or pure derision? I'll opt for the former. TTB's jest was followed by no doubt a found picture of some girl's stack o' chick books. TTB's derivative impulses are arguably haut, but this stack of books may be the worst stack of books I've ever seen in my life.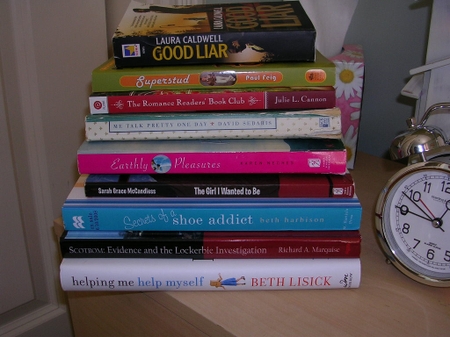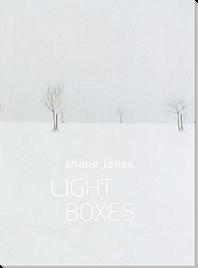 A review submitted by national heartthrob Ken Baumann, for Shane Jones's just released novel LIGHT BOXES from Publishing Genius Press.
I feel it's hard today to find a work of art that is earnest, that is compassionate. (Michael Kimball's Dear Everybody comes to mind). I was startled by Shane Jones's novel because it is so painfully both; it bleeds itself, and bleeds for others.

Light Boxes is a story about a community, about a man's quest to rid his community of February, a bitter and long spell of cold that haunts the the town and its people. I don't want to speak explicitly of the 'narrative' here, only because I think there is magic in discovery; it's a sensual work. Many of the images affected me viscerally, and will stay with me for a long time. Dead bees pour from the sky, a broken father sits in the middle of a snow-covered street, a body surfaces in a river covered in text… I could list all the beautiful, and often tragic, images contained within for awhile.
Uncategorized /
12 Comments
February 25th, 2009 / 1:00 am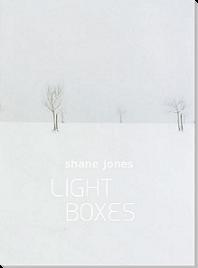 The wonderful cover of Shane Jones' novel Light Boxes is now posted over at Publishing Genius. Also, Adam Robinson has redesigned the site and it looks very nice. Scoot on over to have a look. Or go to the blog to see what Adam has to say about the cover. Pre-ordering information here.
Shane Jones blogged more about the book here. Most importantly, he blogged that the book has been sent off to the printer.
Shane Jones looks like a nice man.
from Publishing Genius: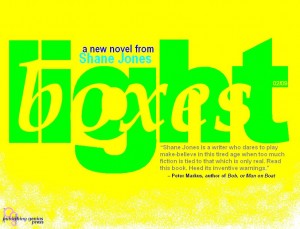 Preorder Light Boxes and receive free BLACK KIDS IN LEMON TREES from Mud Luscious Press
YES, receive BLACK KIDS IN LEMON TREES from Mud Luscious Press free,
but only if you are within the first 25 people who preorder.
That's 25 people.

PAY $12 for LIGHT BOXES (includes shipping) which is cheaper than if you wait till February.

So huge, so awesome, thanks for pre-ordering.

Thank you MUD LUSCIOUS PRESS for making available the previously OUT OF PRINT copies of Black Kids in Lemon Trees for people who preorder LIGHT BOXES.
This is one worth supporting. Let's have at it.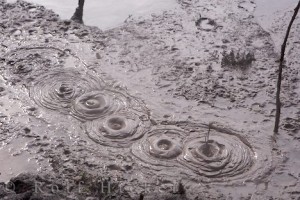 Reader, go buy.
I did. I will tell you what I think of them when they arrive. And I read them. I will read them before I tell you what I think of them.
I will probably read them before I tell you what I think of them.
There is a 64% chance I will read them, or maybe at least skim them before I tell you what I think of them.
57% maybe.
Definitely I will probably read, skim, or at least open them before I tell you what I think of them.
Also, I am sorry that this post moved Kendra's down the page a little. I apologize to you, the reader.
And Kendra.
And to…well, you know. Them.