Zachary German's web presence was one I once compulsively checked-on for updates, that I consistently enjoyed, intriguing and funny, and now his web presence is gone, mostly, because he wanted it to go away.
Adam Humphreys's new documentary, Shitty Youth, which shares a name with German's possibly defunct "radio show"/podcast, portrays German as a willfully difficult or potentially alienating person socially who is very attuned to style and taste, the author of one novel, Eat When You Feel Sad, which got good attention and praise, who has released almost no writing since, in part because much writing, including his own, is not up to his very high standards.
The documentary combines footage from German's trip to Florida with Megan Boyle to visit Alec Niedenthal and read at a reading with footage of him doing the often-awkward, often-hilarious Shitty Youth show, preexisting videos of German deadpanly reading and deadpanly trying on a dress, as well as new interviews with people who know him or of him: Tao Lin, Steve Roggenbuck, David Fishkind, Marshall Mallicoat, and Brandon Scott Gorrell.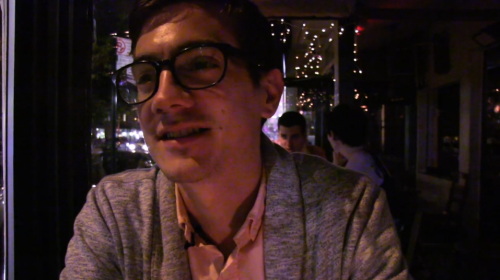 Gorrell provides an interesting counterpoint. He was, at one point, a similarly controversial author associated with Tao Lin (Gorrell's book was published by Tao's Muumuu House; German's book received a Tao blurb). Both have somewhat turned away from the literary scene—in Gorrell's case, he's moved on to editing and writing for Thought Catalog. But whereas Gorrell gives the impression of being a relatively friendly, social guy—an approachable guy—German is deliberately awkward and distancing. David Fishkind describes repeatedly being summoned to hang out with German only to be ignored and then kicked out. Likewise, German, as Steve Roggenbuck mentions, was notably unfriendly in his internet presence, examples being responding hostilely to questions from his readers on Formspring, deleting his Facebook friends one by one as performance art, and bluntly reviewing books on one of his blogs (a memorable and to-me humorous instance was German giving Kevin Sampsell's A Common Pornography an extremely negative review and then mentioning repeatedly on his radio show that day how much he hated it—I've also read somewhere that German lambasted Sam Lipsyte on his blog and then later criticized him at a bar to his face).
Why is German the way he is?
German says (re hostility toward many of his contemporaries), "I don't think that what they're doing is interesting or worthwhile, so I don't need to talk to them." (Lol.)
Marshall Mallicoat calls German "the ubermensch…he doesn't need anybody."
Gorrell (who has said nice things about German despite German having publicly dismissed him) sees German as rejecting the world, being angry at the world, an unhealthy indulgence.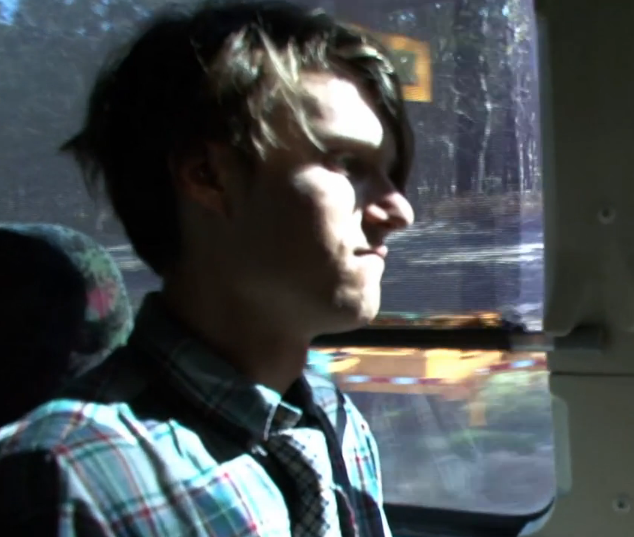 The somber music with which Humphreys scores the opening and closing of the film seems appropriate—this is a pretty depressing movie. But it's an interesting document of an idiosyncratic figure, and the ideas in it—about taste, restraint, self-criticism—and the people in it—former and sort-of friends, would-be rivals, all intelligent people—I find interesting to think about. And it also gives a sampling of German's deadpan, acerbic, sarcastic sense of humor. German is, to me, one of the funniest contemporary writers.
German says, "I don't know that anyone would be very well-served by me spending a lot of time trying to be a writer."
It remains to be seen if German publishes again. In a meta moment within the documentary, German scoffs at Humphreys's desire for the movie to have a narrative arc and conclude with German finally having a writing breakthrough–"that's so like, lowbrow," German says.
It seems noteworthy that German's contemporaries remain interested in him despite his standoffishness and disappearance from the scene. And that his friend, Adam Humphreys, a documentary filmmaker with no obvious motive other than interest, felt compelled to make a movie about German.
I remain interested in him. I like Eat When You Feel Sad. I'd prefer a literary scene in which German is active.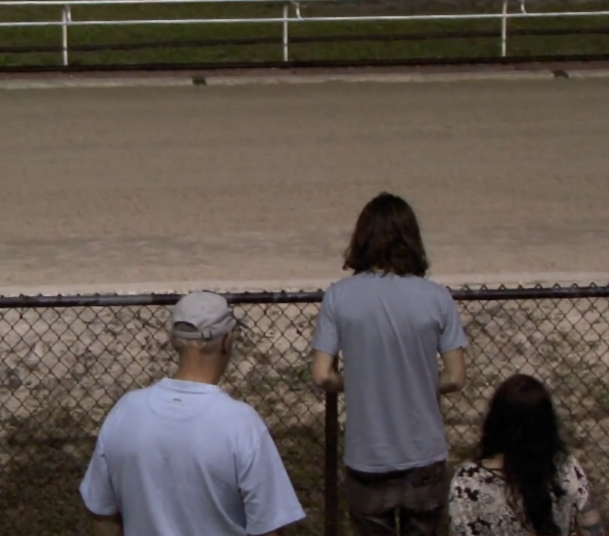 To finish, German is at the racetrack with Megan Boyle. The camera moves away. German stands, holds his position– He sits down.
Tags: Adam Humphreys, Alec Niedenthal, eat when you feel sad, Marshall Mallicoat, shitty youth, steve roggenbuck, Tao Lin, zachary german