Alec Niedenthal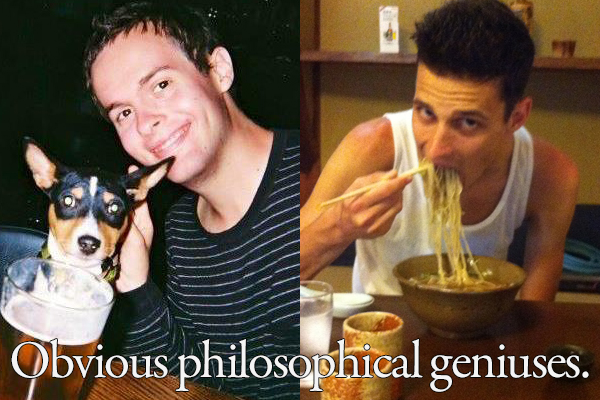 Between July 9th and August 5th , Alec Niedenthal and I had a long & blabby conversation that began when Alec enthusiastically responded to me saying "I'm almost completely gagged now by fucks like Deleuze." Knowing Alec mostly as a fellow young philosophy & theory head, I asked after his newfound disillusionment with the stuff.
That conversation posted here—mostly unedited—in hopes you find it useful or rousing.
Ken: What literature strikes you as bullshit now?
Alec: Your question is great, but I'm not sure that I'm equipped to answer it. I'll explain why. First, I'm not sure how possible it is today to talk about what sort of art is valueless, ie bullshit, when the role of art is so unclear and, less evidently but no less significantly, when we as avant-garde writers are unsure whether there should be an institution called "Art" any longer. That's to say, it's hard to even talk about what literature should be doing when the "should"-level claim about literature in general—basically, what it ought to depict and how to depict it—is supposed to be. READ MORE >
Zachary German's web presence was one I once compulsively checked-on for updates, that I consistently enjoyed, intriguing and funny, and now his web presence is gone, mostly, because he wanted it to go away.
Adam Humphreys's new documentary, Shitty Youth, which shares a name with German's possibly defunct "radio show"/podcast, portrays German as a willfully difficult or potentially alienating person socially who is very attuned to style and taste, the author of one novel, Eat When You Feel Sad, which got good attention and praise, who has released almost no writing since, in part because much writing, including his own, is not up to his very high standards.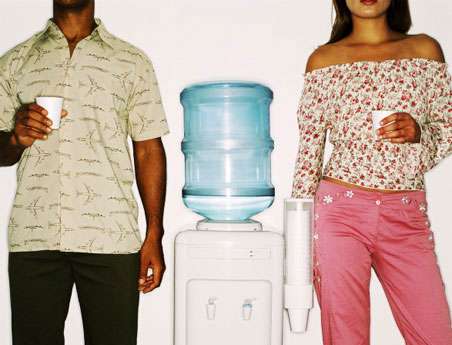 Top of The Rumpus today is our own Alec Niedenthal on Kevin Sampsell's A Common Pornography.
Homeboy-in-chief Kyle Minor wrote a massive piece on "A Kidnapping in Haiti" that went up yesterday. You should make time for it.
Ronnie Scott, editor of The Lifted Brow (which we've been excerpting all week here) has a long interview with Jonathan Lethem.
Also, New Yorkers, don't forget that the Giant/Rumpus Event is tonight at Broadway East.
Love!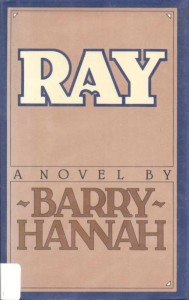 If Gary Lutz does it–and he says he does–I don't know how he does. In an interview with Michael Kimball, Lutz says, "Maybe part of the explanation of why I write the way I write has to do with the way I sometimes read. I sometimes read a book from back to front, sentence by sentence-a practice that, as one might imagine, can give a completely different disposition to a book." I've been trying to read Barry Hannah's slim marvel, "Ray," back to front. Sentence by sentence. It won't work. A book like "Ray" has a certain velocity, speed, force. You'd think that because most sentences here are jewels, are the sharpest of diamonds, that one could isolate them and pick them apart from the bone outward. But it's become clear to me that Hannah's sentences sing precisely because they are deeply embedded in a system of voice which, however fragmented the narrative structure of "Ray," is a system, and therefore, to my mind, necessary.
If there's a musician out there today writing more literary lyrics than John Darnielle, the great dark Chekhovian pen, voice and guitar at the center of The Mountain Goats, I haven't heard her or him. (And don't come near me with that Decembrists shit.) To help mark the occasion of the release of a new Mountain Goats album (their 17th studio effort), The Life of the World to Come, I asked extreme Goats enthusiast Alec Niedenthal to write a piece about the band's body of work. Click through and find yourself in the life of the world of Alec's capable, busy hands.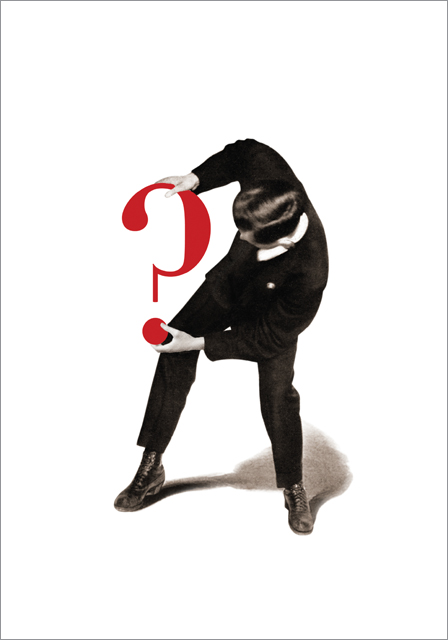 Rachel Sherman – I mentioned last week how bummed I was to miss the launch party for Living Room, Rachel's new novel. She's reading tomorrow at the KGB Bar here in NYC, and I'm really hoping to make it there.
The Rumpus Interview with Lydia Millet.
The Interrogative Mood: A Novel? by Padgett Powell – In a month that has been more or less one long relentless shitstorm, punctuated by occasional binge drinking, I had no time to read anything that wasn't assigned–either to me or by me. But I damn well made time for this, my old teacher's first new book since Mrs. Hollingsworth's Men (2000). Every time I opened the book it was Christmas afresh. Honest to goodness pleasurable reading. If anything kept me from putting my own head through a wall this October, it was probably this book. But don't take my word for it. Ask the NYT.
****SPECIAL MUSICAL NON-HATEFUL BONUS*******
Magnolia Electric Co. Daytrotter Session – Another sweet find directed my way by the increasingly essential Alec Niedenthal. Seriously, what did I do before I knew this kid? Because Jason Molina is awesome, and because he seems to believe that the base unit of musical thought is "album," his band's theoretically EP-length session is a whopping six songs (the average is 4) and clocks in at just over 22 minutes. It includes new versions of two tracks off Josephine, a new version of "The Dark Don't Hide It," which is an all-time Molina great, a couple unreleased songs, and a cover of Warren Zevon's "Lawyers, Guns and Money."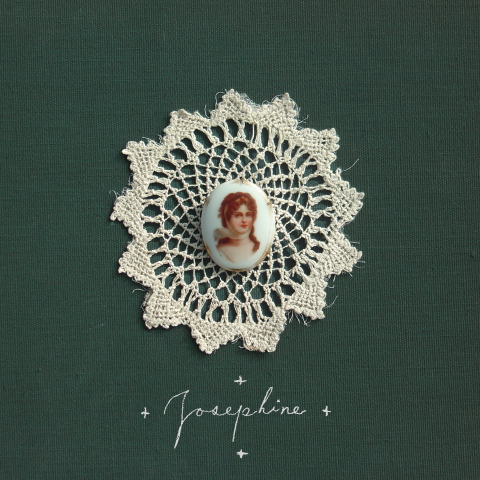 This hot tip comes from Alec Niedenthal. Apparently, indie rock demi-god Jason Molina–of Songs:Ohia and Magnolia Electric Co. fame–has already got a followup record to this summer's striking, and (I thought) underrated, Josephine. The new record is a straight-up collaboration with Will Johnson of Centro-matic (and the current drummer for Monsters of Folk). Molina & Johnson will be out November 3,  from Secretly Canadian. There's a biggish interview with Molina at Pitchfork, which contains all this information and a whole lot more, including that they're planning to tour for the record.
Could this day get any sweeter?