steve roggenbuck
 ***
Rauan Klassnik "Backwards": I've seen you say many positive things about 'Alt Lit' and, specifically, i think, Steve Roggenbuck. But do you really support these yung, dum YOLO youngsters? (& plz elaborate)
Jereme Dean "Backwards": (Before I begin, I'd just like to congratulate the Houston Texans on another incredible winning season. The Texans are truly the best team in the NFL today.)
Yeah I love Alt Lit and Steve Roggenbuck so much, thanks for asking! Alt Lit is the latest iteration of writers who are using the internet as a tool to create and promote writing—their own, and others. They're just building on what other internet writers have created before them. Blake Butler, Sam Pink, Tao Lin, Daniel Bailey, Mike Young, Jimmy Chen, Brandon Scott Gorrell, etc: these are the types of trailblazing writers that helped to create Alt Lit in the first place. If you have a broad definition of Alt Lit as writer + internet, as I do, I would say that all those writers I mentioned are as much a part of Alt Lit as Roggenbuck or anybody else.
Alt Lit is to writing what a cafeteria is to school education, and I don't just mean a place where you can find the nutritious and delicious. :D Alt Lit is a place where you can sit with your friends and take a break from the constant academic manifestos, lifeless conceptualism, and intellectual dick measuring contests of the academic literary world. Too much of that kind of stuff can easily burn you out.
Now, let's just move onto the subject of Steve's positivity.
I luv it!!  In particular I love how Steve's message to embrace life, boost others, and 'make something beautiful before you are dead' are responses to a very dark truth that we all must face: that one day you will die, you never know when—and once you are gone, you will be gone forever. Roggenbuck reminds his audience of this constantly. There have been many times that I've clicked on something of Steve's and felt as if I were being shaken awake from a deep sleep, simply by being reminded of the bitter truth that my time on earth is constantly disappearing, second by second. It is a reminder to me that my life is going on RIGHT NOW and I better pay attention to it. For me and for many others, this idea isn't superficial or vapid.
One of my favorite examples of this type of positive message is 'STOP PRETENDING IT'S BORING TO BE ALIVE'
I think a video like that is incredible and genuinely inspires me, but some people might have a different reaction. That's fine with me. I certainly wouldn't dismiss how other people READ MORE >
 ***
I tend to get lost in the trees so I like to check in with Jereme Dean because well I think of Jereme as a wise man, an oracle, a modern day version of Ikkyū the 15th century Zen Master:
they used sticks and yells and other tricks those fakes
Ikkyū reaches high low like sunlight
Jereme, furthermore, sits outside of writing movements, fashion, allegiances, etc, and there is an authority and a confidence to Jereme that I really respond to:
I live in a shack on the edge of whorehouse row
me autumn a single candle
And because Jereme will tell it you straight, a true oracle, I've decided to start up this new feature, "Ask the Oracle," where, periodically, I'm going to put crucial questions to our modern-day Ikkyū.
***
and so, here then, now, is the first installment of "Ask the Oracle":
***
Rauan: I've seen you poke fun at (or be scornful of, i guess) "Alt Lit" and, specifically, i think, Steve Roggenbuck. But are you really against these positive, energetic DIY youngsters? (& plz elaborate)
Jereme: Alt Lit has nothing to do with online writing, really. It's a clique. Some have tried desperately to associate writing with the term, like people who feel their worthwhileness is minor and desire to be part of a movement–something remarkable!–or publishers looking to categorize their books for sale. But, don't be fooled, alt lit is to writing like a cafeteria is to school education.
Internet literature isn't new. There are plenty of people who've been around before the term was coined, and still are around, writing: Blake Butler, Sam Pink, Tao Lin, Daniel Bailey, Mike Young, Jimmy Chen, Brandon Scott Gorrell, etc.
True positivity is anchored and unafraid of negativity, it actually welcomes it. While asserting yourself as a Haitian mongoose, regardless of emphaticism, doesn't negate being a human being who hates himself/herself.
Unsure where the idea of 'positivity' comes from though. I don't see it. Feel like most people online make great efforts creating a fictitious identity, one which counters their insecurities, and the only way to actually believe the fantasy is to be chill/stay positive/chant affirmations. Because of this, the dissenting voice seems to be enemy number one to alt lit. They react ferociously READ MORE >
if u dont love the moon your an ass hole
by Steve Roggenbuck
2013
$10.00 buy from LIVE MY LIEF
1. Burgeoning (burgeoned?) internet poet Steve Roggenbuck's second book; promised to be meatier and denser than his first book, CRUNK JUICE.
2. CRUNK JUICE functioned well as a collection of Roggenbuck's disparate subjects and styles–the startlingly direct and innocent love poems, the textual manipulation of "lowbrow" pop culture, the pseudo-immaturity blended with faux-irony–but each poetic mode was largely kept separate from the other via separate sections and poems, often punctuated by pages of isolated one-liners.
3. if u dont love the moon your an ass hole, on the other hand, stitches these voices together right down at the line level.
4. The most common type of poem in IUDLTMYAAH is a justified block of title-less text that reads like a transcription of one of Roggenbuck's videos: line after line of relentless juxtapositions, jumping from something clever to something life-affirming to something brazenly obnoxious.
5. Example: "in spain they love football so much they even call soccer football. im becoming aware of the fact that boredom and laziness are social norms, that ive felt pressured to supress my excitement and set lazier goals. I TRAINED MY SON TO EAT OUT OF MY HAND SINCE HE WAS A TODDLER. IT'S RLY STARTING TO FUCK WITH HIM NOW HE'S 15." And so on.
6. This sporadic format is a double-edged sword, and the amount of enjoyment you get out of this collection will largely come down to how much enjoyment you get from these individual lines. As one might imagine, reading a book full of these–even with variation–might be nonplussing to many.
7. One thought I had was that this book might not be ideal for reading in one go, though, and might be better suited to short reading bursts. Its small size is ideal for this: put it in your pocket/purse and bust it out for little boosts throughout your day.
8. These poems read like little peeks at a singular, alien twitter feed. You get a few esoteric jokes, an inspirational retweet here, a cryptic typo-ridden observation there. IUDLTMYAAH accurately recreates the rhythms and tempos of internet browsing, with random, potent bits of information all jammed up with one another, each clamoring for your fleeting attention with a hyperbolic, exaggerated language/voice.
9. "ok if jesus come back I will teach him Internet. 'bad writing' is a meaningless phrase that creates hierarchy where its not apropriate. EMO DAD license plate. buddha buddha buddha buddha rockin everywhere. i peaked out the window before bed and saw a brown buny hoppin across the snowy yard."
10. I hate to say something like "ADD-addled" and make some damning generalization about a generation's attention span due to the internet or whatever but yeah… I think I just did anyway. READ MORE >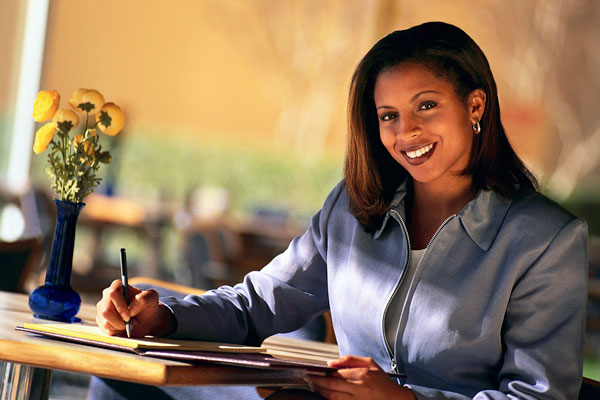 Wrote about Tao Lin for Hobart.
Exchanged emails with Tao about what I wrote.
Tao cut and pasted part I'd written about Zac Zellers and Marie Calloway and wrote beneath it "this seems funny to me."
Replied with a paragraph in which I described Zac Zellers as the "Where's Waldo" of Ann Arbor.
19 mins later got email from Tao saying "you should write something about this and send it to me."
A couple of days ago, the latest installment of Action, Yes made its debut.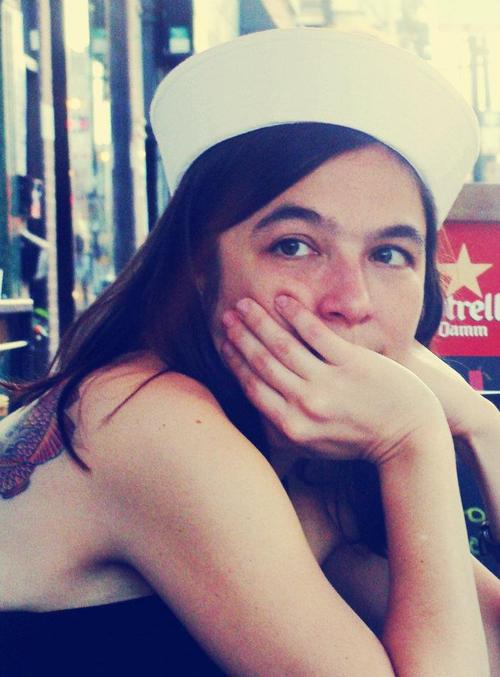 For those of you who aren't already aware, Action, Yes is the online journal wing of Action Books, a pugnacious press operated by Johannes Göransson and Joyelle McSweeney, who happens to be the reigning brunette bombshell of 21st-century poetry.
Also, Action Books has published one of the most outrageous collections of poetry ever — a collection that manipulates language to enchanting extremes. This bold book is entitled Maxium Gaga. Its author is Lara Glenum.
Back to this edition of Action, Yes… it has many notable participants. I'm going to supply some of them with outfits.
First, I'll dress the editors, Carina Finn and Jiyoon Lee.
Zachary German's web presence was one I once compulsively checked-on for updates, that I consistently enjoyed, intriguing and funny, and now his web presence is gone, mostly, because he wanted it to go away.
Adam Humphreys's new documentary, Shitty Youth, which shares a name with German's possibly defunct "radio show"/podcast, portrays German as a willfully difficult or potentially alienating person socially who is very attuned to style and taste, the author of one novel, Eat When You Feel Sad, which got good attention and praise, who has released almost no writing since, in part because much writing, including his own, is not up to his very high standards.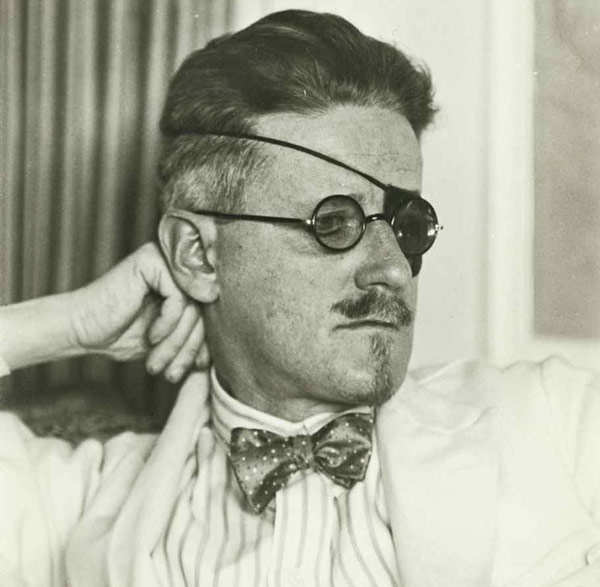 I haven't read Sheila Heti or Ben Lerner's recent novels, the impetuses for Blake Butler's recent, anti-realism-themed Vice article, but I'd like to respond to Blake's finely-written itemized essay, because I, personally, continue to desire novels written by humans, which relate, slipperily or not, to human reality—subjective, strange and ephemeral as it is–novels which deal with such humdrums as sex, boredom, relationships, Gchat, longing, and, beneath all, death. I want a morbid realism.
I agree with Blake that a reality show like The Hills and social media such as Facebook create stories by virtue of humans doing simply anything. The documenting, sharing, and promoting of mundane everyday human life is more prevalent and relentless than ever before. In this environment, literature (and movies) about humans (most controversially, about privileged, white, hetero humans) that presents everyday drank-beers-at-my-friend's-apartment life, wallows in self-pitying romantic angst, and doggy paddles po-faced through mighty rivers of deeply profound ennui can potentially seem annoying, or boring, or shittastical.
I've decided that, from now on, all I'm going to write about at this goddamned site is this goddamned thing.
… No, seriously, I'm delighted that so many have chimed in. Thanks to everyone! I thought one massive reply would be easiest. If you read this whole thing, may your god shower blessings upon you. And if I missed any pertinent responses, kindly direct me to them in the comments. (I was traveling last weekend, and as such had trouble keeping up with all the discussion.)
1.
I've claimed (here, here, here) that one thing at stake in the New Sincerity is the discovery of what maneuvers currently count as "feeling sincere." That such maneuvers exist I consider more an observation than a topic for debate. E.g., Blake, in his recent post about Marie Calloway's Google doc pieces, wrote that Calloway's recent work:
It made me very happy to read the various responses to Part 1, posted last Monday. Today I want to continue this brief digression into asking what, if anything, the New Sincerity was, as well as what, if anything, it currently is. (Next Monday I'll return to reading Viktor Shklovsky's Theory of Prose and applying it to contemporary writing.)
Last time I talked about 2005–8, but what was the New Sincerity before Massey/Robinson/Mister? (And does that matter?) Others have pointed out that something much like the movement can be traced back to David Foster Wallace's 1993 Review of Contemporary Fiction essay "E Unibus Pluram: Television and U.S. Fiction" (here's a PDF copy). I can recall conversations, 2000–3, with classmates at ISU (where DFW taught and a number of us worked for RCF/Dalkey) about "the death of irony" and "the death of Postmodernism" and a possible "return to sincerity." Today, even the Wikipedia article on the NS also makes that connection:
I wasn't surprised that my Monday post, which was ultimately about reading & applying some ideas from Viktor Shklovsky's Theory of Prose, mostly generated conversation about Tao Lin and the New Sincerity. I knew that would happen even as I wrote it. So I thought I should take a post to clarify my thoughts on "the whole NS thing." What follows will be a mix of fact and personal reflection.