HTMLGIANT / James Franco
Janice Lee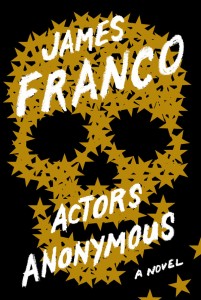 Actors Anonymous
by James Franco
Little A / New Harvest, Oct 2013
304 pages / $26  Buy from Amazon
James Franco seems to want to be anything he can think of. He is an actor-writer-director-producer-musician-artist, as well as a PHD candidate. This novel, Actors Anonymous, suffers from the same desires that the author does; it wants to be every kind of novel it can think of. The novel-group of stories-abstract meta sentences is arranged in a sort of alcoholics anonymous style, with twelve chapters apparently representing the twelve steps.
Reviews
/
23 Comments
March 21st, 2014 / 11:00 am
Garett Strickland
TWO WEEKS AGO I saw on Facebook a comment Kate Zambreno made regarding a review of James Franco's new book that mentioned Kathy Acker, presumedly in reference to Franco's ventriloquizing River Pheonix, possibly others. (My exposure to the book is limited to Michael Silverblatt's Bookworm interview with Franco.) Zambreno's position was that this comparison is really dumb, completely off-base. In the comments thread, I posted: "Altars are altars." I was immediately unfriended by Zambreno and thus occluded from the conversation and any subsequent threads, a chess move that — tho clever — strikes me as a bit ridiculous, considering the neutrality of my statement.
The Word is The Word.
http://www.youtube.com/watch?v=KmLjVD2VAws
I re-requested her friendship and sent the following message:
Probably that Franco & Acker are both Americans of ambiguous sexuality writing within the same 100 year period and using similar devices within hybridized genre is reason enough for it to be mentioned in a review, is my thinking. .. Guarantee Acker got at least a few dozen readers she'd never have had otherwise if the reviewer hadn't dropped the name, erroneous tho the comparison may be within the world of our specialized knowledge. .. This, admittedly, appealing to that 'Oprah does good for lit' kind of sensibility.
Considering I received no response, I regret having put even as much thought as this into a comment placed in tangent with a request to participate in a conversation I've got as much right to as any other human being, regardless of the seemingness of my being white or male. The notion of feeling obliged to ask permission to express an opinion, no matter who or what you are, is humiliating. And tho I find the prospect of humiliation somewhat exciting, my conviction to challenge hypocrisy and reductionist thinking — in this case, ongoing invective generalization practiced with impunity — wins out.
: : : : :
Barred from this particular temple, I sit down outside the gates and I weep. What is the cause of my tears? I wonder, palms slick and face hidden from the priestesses streaming in arrival and departure from the pylon. Is it envy? and of what? Have I not got my own good things to feel glad about? Must I access *every* goddess? Why is it I care so much..?
These questions — or simply the act of questioning — are enough to stop my crying. I pick myself up, dust myself off, and return to the keep of my Citadel.
: : : : :
The Zambreno doll arrives in the mail. Part of the 'Iconoclast Series' I've been collecting. Perhaps one day I'll be similarly immortalized, tho I have my doubts. I read the copy on the box: "Speaks Over a Dozen Variations of Reactionary Polemic Toward History's Majority Shareholders". This seems in bad taste for a number of reasons.
Massive People
/
166 Comments
December 11th, 2013 / 8:50 pm
Guest Posts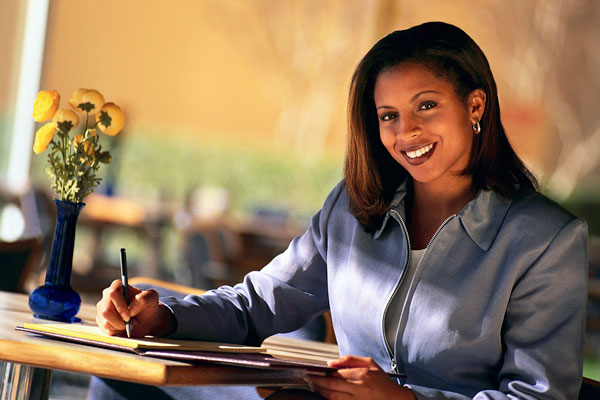 Wrote about Tao Lin for Hobart.
Exchanged emails with Tao about what I wrote.
Tao cut and pasted part I'd written about Zac Zellers and Marie Calloway and wrote beneath it "this seems funny to me."
Replied with a paragraph in which I described Zac Zellers as the "Where's Waldo" of Ann Arbor.
19 mins later got email from Tao saying "you should write something about this and send it to me."
Behind the Scenes
/
99 Comments
January 5th, 2013 / 11:21 am
Lily Hoang
Two posts in one day after not posting for a century, but then I saw this:
James Franco, Hart Crane, discuss.
Film
/
36 Comments
January 11th, 2012 / 5:00 pm
Andrew Weatherhead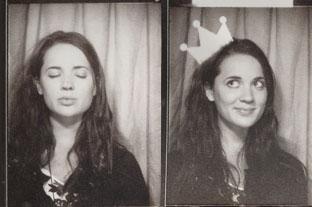 I wanted to talk to Harriet on here because I like what Harriet is doing and I think people ought to know.  What Harriet is doing is living in Paris as a Canadian expatriate, publishing a journal that keeps getting better, writing her own fiction, and essentially just doing it.  In the last three years, I've watched her journal, Her Royal Majesty, grow from printer paper and staples to cardboard and printer paper and staples to letterpressed covers and hand-sewn binding to its most recent incarnation as a slick and perfect bound gem.  Something I love about the journal is how fully-considered each issue is — unlike most "journals of the arts," the art isn't an afterthought in Her Royal Majesty.  The layout and design — the way the thing functions and moves as a whole — seems prized above all, which makes each issue less a collection of contributors' work and more like a large-scale collaborative project.  The journal has recently expanded its online presence with a fancy new website and very nice looking blog called HRM Daily, which I advise people to look at.  I'm thrilled that Harriet has kept the faith and never looked back.  After the jump we talk about the journal, being a foreigner, James Franco, and European MFA programs (they don't really exist).
Web Hype
/
7 Comments
October 17th, 2011 / 3:06 pm
Anonymous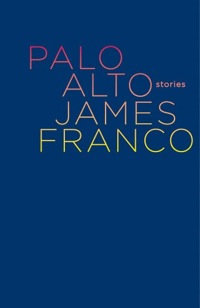 Palo Alto
by James Franco
Scribner, 2011
224 pages / $14.00 Buy from Powell's
Rating: 5.4
Last week, the Guardian posted their longlist for the year's best first book award, an award carrying a prize worth £10,000. Afterwards they asked booksellers and bloggers to submit their nominations. In response, Elizabeth Baines posted an article citing her own list of books she felt were missing, one of which was James Franco's debut story collection Palo Alto, recently published in paperback.
Reviews
/
127 Comments
August 10th, 2011 / 12:06 pm
Blake Butler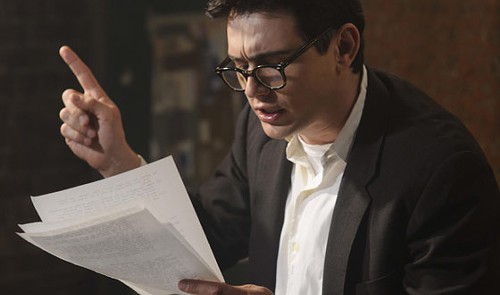 I upped a new entry into my top 10 worst films of all time, the absolutely stank rendition of Howl, starring J. Franc. I'm not even a Franco-hater, his wanting seems nice, and I was rooting for him, and it's not really his performance that blows the dog (though it's certainly often cringey: don't know why they didn't get David Cross after his performance in I'm Not There).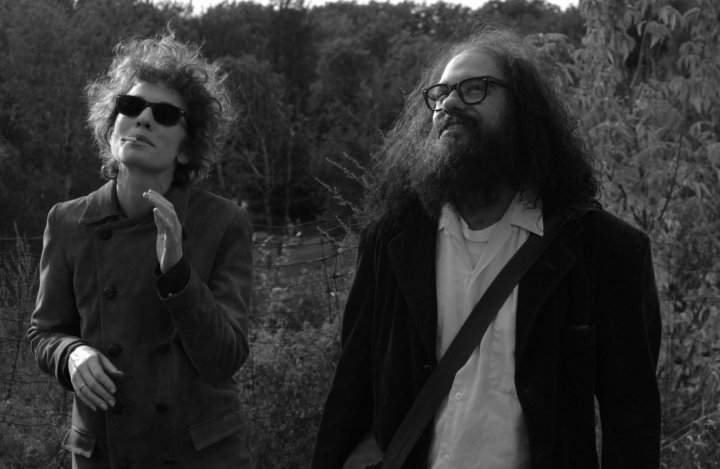 Mostly, whoever wrote this script is a dingdong. I mean, they literally present animations that act out trippy renditions of a full reading of the poem, complete with bros on the rooftops of the city shooting up and howling. The rest is just an interview with Ginsberg in Franco style, and a milky version of the obscenity trial for the book. The guy who plays Kerouac looks like a game show host. Jeff Daniels hangs out.
I can't think of many good movies about writers: it's not exactly food for wow. Naked Lunch was good. I like Wonder Boys for some reason, and Barton Fink. I didn't like Barfly though I'm sure there are some hounds here. I'm sure I'm blanking on some others. What you got?
Film
/
98 Comments
May 9th, 2011 / 6:53 pm
Roxane Gay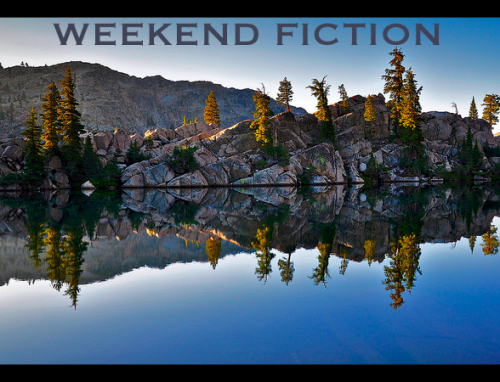 The Good Men Project Magazine launched  Weekend Fiction on January 1, 2011. Every Saturday, this section will feature original short fiction that speaks to the male experience, from award-winning, along with new and emerging, authors.
The debut features a new short story, "Yosemite," from James Franco. Also featured in the debut is "Saint Roger of Fox Chase," by Sean Ennis of Gotham Writer's Workshop.
Weekend Fiction will be edited by Good Men Project Magazine contributor Matthew Salesses, author of Our Island of Epidemics. Future issues will include stories by accomplished authors George Singleton, Ben Greenman, Kim Chinquee, Viet Thanh Nguyen, Alexander Chee, Ryan Call, and others.
Submissions are welcome. They are looking for fiction in the range of 1200-10,000 words in some way touching on the "male experience." Go here for guidelines and to submit.
Web Hype
/
19 Comments
January 1st, 2011 / 6:57 pm
Sean Lovelace
5. Some MFA fuck will host the Oscars.
77. In other sad news:
"If you're a writer starting out now and you want to get a novel published, it'd better have a nice sympathetic character and a straightforward story that hopefully involves overcoming some hardship."
14. Flash Fiction interviews Nicolle Elizabeth. I thank them.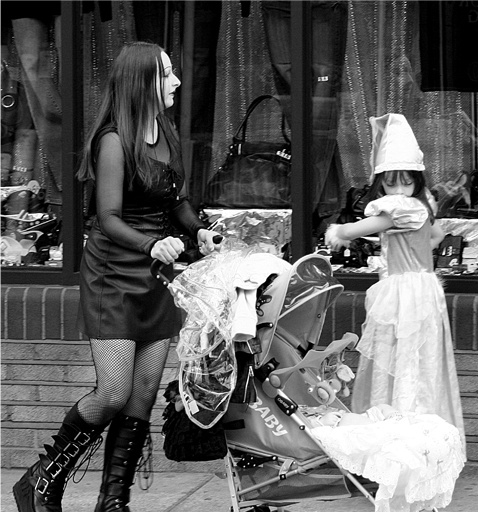 My favorite part of it is that it isn't getting another print run. Can I say that?
111. Kyle Hemmings interview at Dark Sky Magazine.
One of the biggest influences, besides other writers, was the nine or ten years I spent on the streets of New York, when I became addicted to the club scene.
1. Me here. My father brings novels to family reunions, funerals, and weddings. They are secreted in large pockets of his jacket. He brings them out, he reads them during the various proceedings. People have said things. But is this so wrong?
Author Spotlight
&
Random
/
15 Comments
November 29th, 2010 / 8:35 pm