jordan castro
If I Really Wanted to Feel Happy I'd Feel Happy Already

by Jordan Castro

Civil Coping Mechanisms, 2014

162 pages / $13.95 buy from

Amazon
1. This book and it being read by me results in me saying that Jordan Castro is like a really cool stand-up comedian sometimes.
2. A thoughtful, off-beat, occasionally philosophical stand-up comedian who plays to small audiences of people who are 'in the know' but could sell out bigger shows but perhaps wouldn't want too but might think about it a little bit but wouldn't want too.
3. The title is another one of those fucking ace, long titles isn't it. Have you read it (see above)? Good isn't it. Becoming something of a tradition isn't it – the long, good, title.
4. Castro is…no, no I'm not going to call him that. Not going to just call him by his surname like they do in reviews. It feels a bit like a teacher talking about a pupil or a factory owner (A factory owner? Fuck! What century am I in?)  talking about a worker in a slightly patronising way. So, yeah. Jordan Castro is a fan of circular reasoning, it pops up throughout the book. He gets all circulus in probando (Wikipedia) on our ass all the time.
5. Or maybe he's not a fan of circular reasoning. Maybe these things trap him and impede his life like they do with all of our lives and he finds it's best to try and write about them to circumvent this trap slightly and if we read him we can slightly circumvent our own circular traps. Just slightly. I don't think he's trying to write a miracle cure.
6. This book isn't a miracle cure. Never believe in miracle cures. They don't exist. They're all scams. This book isn't a scam. This book is upfront about things, about everything that's going on in the minutiae of everyday life. It's not a miracle cure but it might help. Plus it's really funny and entertaining too, which helps.
7. The tale of a character named 'Sarah' that starts on p.95 is the tale of everyone nowadays who is under 40 and many over 40 and soon everyone in the western world and later everyone in every other type of world (this latter depends on a few things that are currently, to put it politely, 'in flux' in global affairs) but they won't all be named Sarah.
8. In this one:'got a lot of allergies/been thinking about literature/for maybe five hours', he's secretly thinking about the sounds of words at the end of lines like an old fashioned poet but is hiding it even though he's made it really subtle and really good.
9. Pages 115-119 make me realise that social media is so bedded-in in America that people really do view it as part of their real identity and really do agonise about what statuses they type and how they'll be perceived and how many 'Likes', 'Comments', 'Notes' or whatever it will/should get in a way that is only really just starting to happen in the UK and in a way which sometimes depresses them.
10. I read somewhere in an interview with Noah Cicero (it could've been from ages ago, he might have changed his opinion by now, I don't know. Anyway, he's entitled to his opinion) that he didn't really rate David Foster Wallace as being too much to do with Alt-Lit type of stuff but point number 9 makes me want everyone to read this essay by David Foster Wallace on television and then for someone else, someone who is still alive, and someone who, like me, doesn't have to work full-time  to re-write that essay, updating it for today's social media landscape and for us all to see how prescient it was in the first place.
at school people say things
i can feel myself turn inward
the escalation from 'politely responding with terse expressions of acknowledgment'
to
'feeling my face morph into something soft and wet while seconds turn to minutes turn to hours
turn to years and i am staring and nodding and smiling strangely and maybe saying "yeah" or
"uh huh" while internally moving at a speed of one hundred miles per hour and experiencing
feelings in a linear manner that go from anxiety to self-hatred to self- aware self-hatred to
sarcastic self-aware self-hatred to "what is going on" to "what…" to thoughts about myself in
terms of the current social situation to thoughts about myself in terms of some insanely large
context like forever to thoughts about myself in terms of myself to extreme feelings of
detachment to nothing while having already started to feel even more anxiety about the prospect
of tweeting said feeling, which is really many feelings, a poly-feeling, which may or may not be
explicable in 140 characters or less in a manner that is clear, enjoyable, and relatable'
happens quickly
my face feels numb and my mouth, i think, is open
someone smiles at me
i fall further into myself, screaming
from If I Really Wanted to Feel Happy I'd Feel Happy Already
1. This is a review of the recent film adaptation, not the book, although I'll also say a few things about the book.
2. I saw the film on 14 March at the Logan Theatre in Logan Square, Chicago. It was a special event. About 70 people were in attendance.
3. The director, Pirooz Kalayeh, was there, and I spoke with him before and after the screening. Brad Warner, who plays Tao Lin (or "'Movie' Tao Lin"), was also in attendance.
4. Pirooz gave me a poster and a button and a DVD copy of the film. Thank you, Pirooz!
5. I've read Shoplifting maybe half a dozen times. I've also taught it twice. It's my favorite of Tao's books and I consider it something of a masterpiece.
6. Some people persist in thinking Tao isn't a stylist, but I think he's a brilliant stylist. Although maybe people are nowadays more convinced of this? I don't know.
7. As Tao himself has pointed out (see here for instance), all of his books are written in different styles, something that I think obvious when one really looks at them.
8. I suspect some people really aren't looking at them.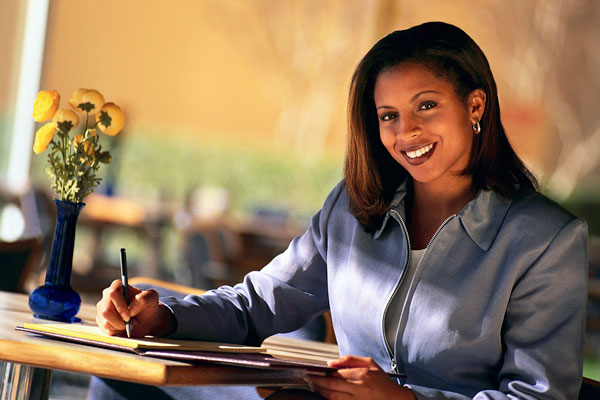 Wrote about Tao Lin for Hobart.
Exchanged emails with Tao about what I wrote.
Tao cut and pasted part I'd written about Zac Zellers and Marie Calloway and wrote beneath it "this seems funny to me."
Replied with a paragraph in which I described Zac Zellers as the "Where's Waldo" of Ann Arbor.
19 mins later got email from Tao saying "you should write something about this and send it to me."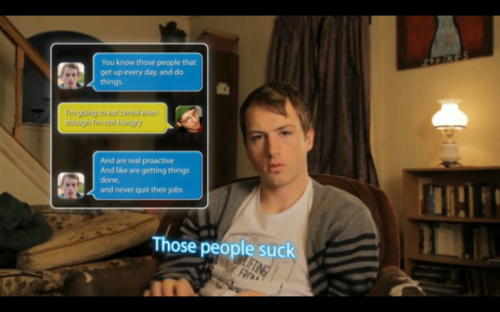 Shoplifting from American Apparel is being made into a movie.  Here is a link to the kickstarter page. All of the information is there.  It's being done by the same people who did Noah's The Human War and I think it looks pretty exciting.  I'm going to donate.  I suggest you do the same if you want to.  Don't donate if you don't want to.  Smoke weed if that's your thing.  I'm disabling comments because I don't care.
Web Hype
/
Comments Off

on while we're at it…
March 7th, 2011 / 5:02 am