blake butler
An analytical approach to living, that is a problem. I said it to S, I said I didn't think that the examined life was the right one. I said it was, well, I could look it up it was on Gmail, but I'd rather try to remember. The point was, I was trying to tell him. I didn't try that hard. I knew he wouldn't like it if I put it that way, but the point was what I was feeling, which was that the too examined life lacked the types of brief, transcendent emotions that made it meaningful. If everything was studied very precisely, tried to be understood, attempted to be made into language, something was lost. More thoughts seemed to occur without language. Its usefulness to one's, like, being could be put in question.
He seemed to think I was an idiot, he might have said so. G said what could I expect, he made his whole life based on that kind of tenet. That way of looking at things—S is a PhD—and trying to put that into some comprehensive explanation. Also he's a poet. He never talked to me again. I can't remember if I tried to strike up conversation with him. It must have been in winter. Could it have been during the time I was still doing crosswords? that was obviously a conflict of interest for me. There was a thing where I would always see the same words coming up, which was distracting. They'd be too easy or too hard.
I can find very little middle ground in stuff like that. I don't know if I'd had the thought, but what if, what if, I had told him that I was more concerned with the exact reality as it appeared from an empirical, outside perspective, and that inner thoughts deflected it… Would it have been a lie? that actually bothers me a lot. How when you pose a question in writing (not a question in terms of "idea" but in terms of, like, a person thinking a question, I often think one vies to answer it), I always want to answer it immediately.
It was sort of a great relief, one less force to fear incurring—is it incurring?—my madness. My ideology appears, like it had sprung, only through disagreements with people. It's weak. I felt like I'd escaped from the possibility of living S's life. Something that required so much attention to the things beyond itself might cease to be substantive. Things are more often than not, I assert, concerned with what is directly, immediately happening.
Roundup
/
Comments Off

on Before and After
October 22nd, 2014 / 12:33 pm
***
Is the comments thread of a post eulogizing Seamus Heaney the place to be snarky and to attack Blake Butler?
Well my long-time (and still) friend Philip Hopkins thought it was:
"Oh, did Heaney die? I guess that's cool"
and
"…I thought clarity was outré. Heaney hasn't written a magnum 700 page spooj-laden opus on tennis and corporate sponsorship has he? Has Blake Butler's blog lost its edge?"
***
And in reply to those comments ZZZZZIPPP (who only writes in ALL CAPS) asked: "DID BLAKE BUTLER HURT YOU IN SOME WAY" ?? (Perhaps ZZZZZIPPP had also seen Phil's comment to my post about who is the best tweeter amongst us writers:
"Blake Butler is the best person at everything in the world all the time because he's so literary. Always. Especially when he's not.")
***
To clear the air now (ie, to stop the trolling, silly and embarrassing–and it's happened before) and because, also, I am sure many people actually agree with his opinions, I asked Phil to flesh out his ideas, passions and grievances in an intelligent, civilized way (while I don't agree with Phil's strong positions I'm fine with his having them.) And, so, this, is what he sent me:
Against Blake and His Minions
by Philip Hopkins
To clarify some of my recent comments on HTMLGIANT.

Blake and Rauan have said on this site and elsewhere that they find ethical considerations trite READ MORE >
I'm never going to write another blog.
I don't like writing blogs.
I don't like typing I read I saw or saying my endless opinion of the weird book I read, the thing it was like, a metaphor a simile and I have almost grown to hate the internet after 15 years, how I know all the office workers have 35 tabs open and are watching a video and reading an article at the same time and mentally composing a tweet about it or wondering about how Roxane Gay is going to say it better and Blake Butler is going to say it weirder or if we're supposed to like or hate Tao Lin right now or whether or not the novel is living or dead or who cares or which author we should interview or if that galley of that novel is worth reading or reviewing and how is it that those publishers still send out all those galleys to all those people who ignore all those galleys, and that's called work and earning a living, well I'm not going to write any more blogs like that. I'm not going to blog about author news or how publishing houses are hemorrhaging money or how eBooks are stabbing people in dark alleys or about how eBooks are Jesus or how eBooks are just Books with a little 'e' hanging on. I'm not going to write another blog after this one. This is my last blog.
I'm not going to write about that piece I read on another blog, another online magazine, that article that essay that story that tweet that video that everyone is talking and how can anyone figure out anything if they still have those 35 tabs open and I suppose that's called an experience of Life. READ MORE >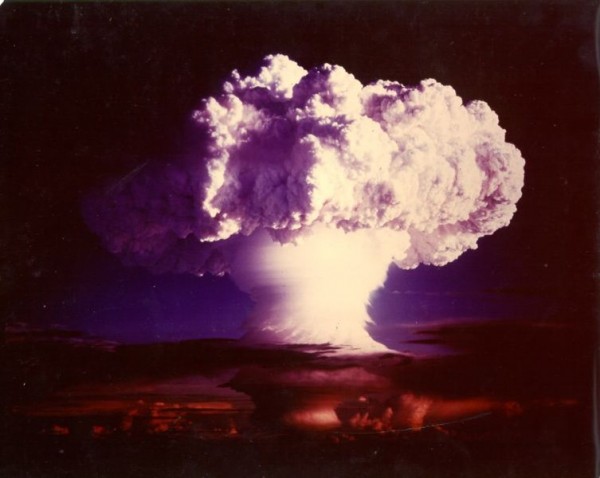 New York Tyrant/Tyrant Books has recently brought two more important texts into the world.
If you're familiar with the work of these authors, you don't need me to tell you it is awesome (as in inspiring awe) and wonderful (as in screaming waffle-irons). If you've never held an object from Tyrant Books in your hands, I suggest you find a remedy. First lines are below.
My mother sits, dead, could be, though I believe she lives, though she is old in life, and should she not be dead, then might at least appear to some to be more dead than living.
Now

White cone descended in sound blister
Blake has stated, over at Vice, that he doesn't want to read any more books about straight white people having sex. Stephen has stated, right here, that he is prepared to read many more novels about people fucking. There are substantial differences in these claims that we could pause to examine ("don't want to read" vs. "am prepared to read"; "straight white people" vs. "people"; "sex" vs. "fucking"), but forgive me if I let those subtleties drop. Because I would rather observe that, if this is the scope of the debate, then it's akin to one person saying, "I am tired of books about dogs, and no longer want to read more novels about them," to which someone else replies, "I'm still willing to read some canine fiction."
Recast in that light, it's easy to see that neither person is right or wrong. How could they be? It is simply a matter of taste. One man has gotten tired of all those dog books. The other man is not yet so tired. The literary market, no doubt, will cater to them both. And perhaps, over time, demand for dog-free writing will grow, and drown out the pro-dog side, and the market will shift and, for some time, it will be hard to come by a copy of Marley and Me. (Here it might be helpful to replace "dogs" with some other thing, like vampires, or zombies, or alt-lit.) But through it all, one's preference is perfectly free to steadfastly remain one's preference. What's not at stake, in other words, is the right to like whatever you like. The books you read say something about the person you are, and you should be proud of whoever you are! Display your chosen book(s) on the train to signal your affiliation with one of this nation's many vibrant subcultures. Who knows? Another member of that subculture may spot you, in which case you can exchange nods, smiles, kisses! What's more, today, thanks to the Internet, you can even make a list of the books that you like, then talk with fellow fans! (There are even web-sites devoted to this!)
Let's try thinking instead about this argument in terms of genre. A new cowboy movie has comes out, and you and all of your friends go see it. Afterward, you're wondering whether it's any good or not …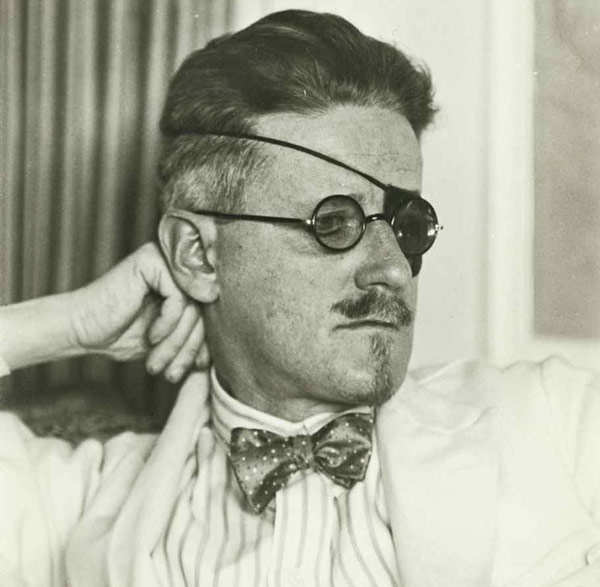 I haven't read Sheila Heti or Ben Lerner's recent novels, the impetuses for Blake Butler's recent, anti-realism-themed Vice article, but I'd like to respond to Blake's finely-written itemized essay, because I, personally, continue to desire novels written by humans, which relate, slipperily or not, to human reality—subjective, strange and ephemeral as it is–novels which deal with such humdrums as sex, boredom, relationships, Gchat, longing, and, beneath all, death. I want a morbid realism.
I agree with Blake that a reality show like The Hills and social media such as Facebook create stories by virtue of humans doing simply anything. The documenting, sharing, and promoting of mundane everyday human life is more prevalent and relentless than ever before. In this environment, literature (and movies) about humans (most controversially, about privileged, white, hetero humans) that presents everyday drank-beers-at-my-friend's-apartment life, wallows in self-pitying romantic angst, and doggy paddles po-faced through mighty rivers of deeply profound ennui can potentially seem annoying, or boring, or shittastical.
They shot her screen test in Paris, where I've never been, in the private room of the café Tout Va Bien, in the Latin Quarter, newly paved in tar, and still lewd that winter with debris from the blockades of stacked cobblestones—centuries old, pried right off the streets—and the stink of some secret catastrophe.
A disclaimer: Jeremy's a dear friend and former roommate of mine—but c'mon! That opening line is obviously great. & the whole book is simply fabulous. I was motivated to post this because I just recommended, for the dozenth time, no joke, that a fellow writing classmate read the book …
So what's going on in this opening line?